NEW MUSIC: Owen Duff, Sasha Siem, Machines In Heaven, Warning Light, Morning Smoke, Merchandise – LISTEN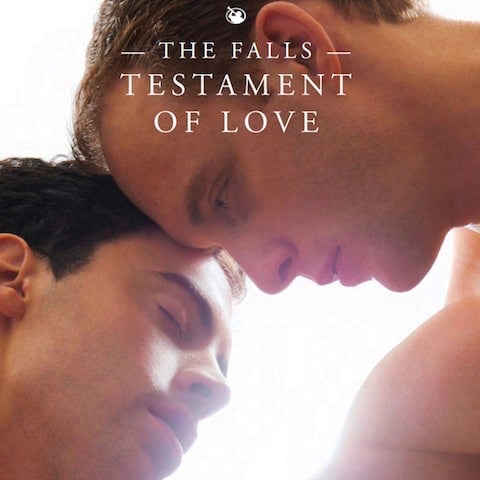 New Music, brought to you weekly by Deadly Music!, will generally avoid most mainstream music – unless it's particularly deadly – to give new, emerging and fringe artists a chance. Most tracks are available on a Soundcloud playlist, some of them on a Spotify playlist….both of which are embedded at the end of this column.
Enjoy!
***
Owen Duff: Songs from The Falls: Testament of Love
Irish native Owen Duff is a "singer-songwriter-videomaker with a tendency to prioritise unusual chord progressions & extended metaphors over most other things."
Owen makes highly literate and remarkably well constructed songs influenced by – among many others he mentions – Laura Nyro, Joni Mitchell, Joanna Newsom, Steve Reich, Charlie Kaufman, Jean Genet, Roman Polanski, Werner Herzog, The Smiths, Sufjan Stevens and David Lynch.
Coming out most obviously from those influences on his latest track "The Magic Mountain" are the classics from Nyro and Mitchell and the experimental artsiness of Sufjan, Lynch, Kaufman, Herzog et al. The track has an incredible warmth to it, wrapped as it is in genius song construction on a mini-epic scale. 
There's more to Duff than meets the eye though, as best evidenced in his work on the soundtrack for last year's gay-themed movie The Falls: Testament of Love. 
Duff's two offerings from the soundtrack – available on Bandcamp on a name-your-price basis – are beautiful piano-based pieces that fans of Antony and the Johnsons and Michael Nyman's orchestral/chamber pop work with David McAlmont will adore.
***
Sasha Siem: My Friend
"My Friend", the latest track by Anglo-Norwegian musician Sasha Siem, comes with some serious pedigree, having been produced by Valgeir Sigurðsson (Sigur Ros, Bjork, Bonnie Prince Billy, Feist).
Boasting such an impressive background and listing among her influences Jacques Brel, Tom Waits, Joanna Newsom, Antonio Vivaldi, PJ Harvey, Florence and the Machine and Leonard Cohen, you come to expect something special from "My Friend" and it delivers in spades.
A beautifully constructed chamber pop piece to a friend on the edge, "My Friend" is starkly unsentimental as well as intimate and heartfelt.
Real artistry making the best use of Siem's training, "My Friend" will instantly appeal to fans of Kate Bush, Tori Amos, Michael Nyman, Hildur Gudnadottir, Antony and the Johnsons, Zoe Keating and more.
***
Check out four more acts and some killer playlists, AFTER THE JUMP…
Machines In Heaven: bordersbreakdown
It has become more or less impossible to get through a week without referencing Scottish electro pop act CHVRCHES, an outfit of such influence that they have become – in a very short time – more talked about than listened to.
Often mentioned in the same breath as CHVRCHES is Scottish producer Miaoux Miaoux – aka Julian Corrie – a comparison which sort of makes sense.  Both acts do electro pop but while CHVRCHES have phasers set firmly on 80s influenced pop, Miaoux Miaoux is at least once removed, referencing later and contemporary acts like Stars and deriving many of his ideas not from early 80s synth pop but from indie pop from later in the decade.
Having said that, there are plenty of references in Miaoux Miaoux that hearken back to an earlier, experimental time which leads me – not very neatly –  into instrumental electronica act Machines In Heaven, another band that has been mentioned in the same breath as CHVRCHES.
However, while it's probably fair to say that while CHVRCHES led the way, Machines In Heaven have taken heed but – as all good acts will – moved the sound in another direction, offering up on bordersbreakdown their own take on Krautrock and 70s prog rock.
Take the title track from the album, a nine-minute epic that could have come from Foxtrot (sort of) by way of Kraftwerk. While that track leads into the more contemporary, almost chillwave "The Eternal Now" and some tracks come on a touch like The Album Leaf in parts, the album overall marks a charge in a different but possibly more fruitful direction than that taken by CHVRCHES.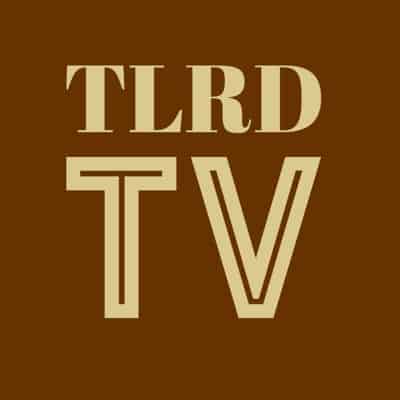 ***
Warning Light - XXXI
Which leads me – far more neatly this time – into Warning Light, the solo project of Drew Haddon who has been recording under that name since 2004.
A former member of Roman Photos and psychedelic synth duo Tree Creature, Haddon has gone on to curate his own tape/CDr label Persistentmidnight and work under numerous names including High Marks.
Warning Light's fourth album XXXI has the feeling that everything was leading to this point.  While …Eternity Drones and Further On were pretty much full-on ambient/drone, 2011's Wild Silver introduced heavier, looped electronica elements, giving way to the Krautrock-inspired electronica of his latest work which is, quite frankly, mesmerising.
***
Morning Smoke – Hunger 
In an absolutely different sphere is Morning Smoke, a quartet from Brighton, U.K., making sprawling indie rock with the a subdued swagger coupled with the brooding introspection of Eagulls and a touch of shoegaze.
***
Merchandise – Telephone
Florida's Merchandise signed to 4AD earlier this year and released the mesmerising 14-minute track "Begging For Your Life / In The City Light (Edit)" and After The End, one of the best albums of the year so far.
While the psychedelic repetition and distorted sax of "Begging For your Life / In The City Light" may have led to an unexpected album – similar as it was in some ways to Ladies and Gentlemen We Are Floating In Space by Spiritualized – After The End nonetheless fulfilled the promise, continuing to an extent those influences and suggesting an homage to the ultimate in obscure 1980s indie reference points Felt.
Have a listen to the single edit of "Begging For Your Life / In The City Light (Edit)" along with latest album track release "Telephone" which is as close to pop as you're going to get from Merchandise.