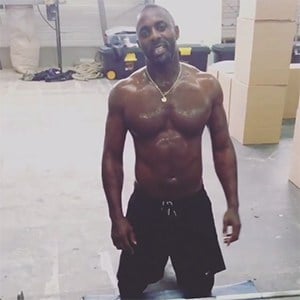 Warren Buffett

plays political prognosticator, says Hillary Clinton will run and win in 2016: "'Hillary's going to win…I'd bet money on it,' he told the crowd. He also mentioned he believes Mitt Romney will be running again."

Idris Elba gets sweaty and shirtless while working out. 

An all-female Ghostbusters is in the works: "It's official. I'm making a new Ghostbusters & writing it with @katiedippold & yes, it will star hilarious women. That's who I'm gonna call." Paul Feig, director of Bridesmaids, tweeted…Katie Dippold is famous for writing the Sandra Bullock and Melissa McCarthy comedy The Heat."

Michael Jackson's Thriller is returning to big screens in a big way: "Horror director John Landis has spilled the beans on his plans for a Thriller, 3D re-release. Landis told the New York Daily News, "there is something happening with Thriller. It is going to reappear in a highly polished and three-dimensional way that is very exciting on the big screen." Hell yes. And they have plans to re-screen the music video sensation as early as 2016."

Will we finally have a flying car?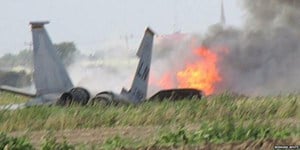 A US military jet crashed in England today.

Production has begun on Orphan Black season 3.

Whoops: iPad Air 2 specs leak.
Meanwhile, Apple is set to have next event on October 16th.

Jessica Lange throws some shade at Lea Michelle.

New study suggests the human mind can stay active after "clinical death": "Research into 'near-death' experiences has revealed that awareness and the mind may continue to exist after the brain has ceased to function and the body is clinically dead."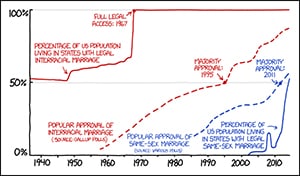 A graphic comparison of same-sex marriage and interracial marriage. 

Matt Bomer, Channing Tatum and Joe Manganiello work tank tops and muscles for Magic Mike XXL.

Backstreet's Back: in case you ever wanted to know what Nick Carter looks like in a blue thong.

National Center for Lesbian Rights (NCLR) promises it will soon file a response with SCOTUS about gay marriage in Idaho "making the case for why marriages in Idaho should take place without delay."
.@NCLRights will file a response in the @USSupremeCourt promptly, making the case for why marriages in Idaho should take place without delay

— NCLR (@NCLRights) October 8, 2014