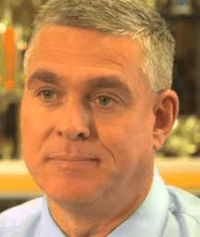 Though in 2010, it became the most widely-produced play among American High Schools, "Almost, Maine" has been cancelled due to opposition at a North Carolina high school, Maiden High School. The play is made up of nine vignettes about love, and one of the vignettes is about a gay couple. 
According to WSOC, "some parents and area churches complained"  about the play. The school then decided "Almost, Maine" was too controversial, cancelling it. In a statement on the decision, the school's Principal Rob Bliss (pictured) cited "sexually-explicit overtones and multiple sexual innuendos that are not aligned with our mission and educational objectives."
According to a Maiden student, Conner Baker, who spoke with ThinkProgress, the students had already paid for rights to produce the play — a cool $300. The show had already auditioned and was in rehearsals.