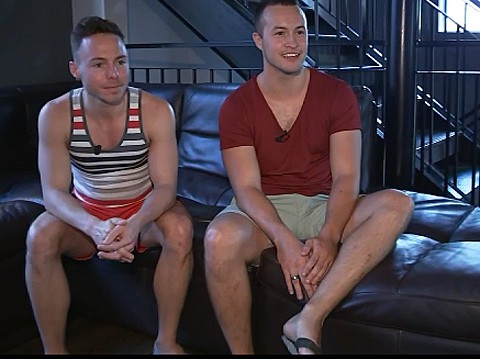 The Yellow Cab company in Houston, Texas is investigating a driver after Travis Player and his partner, Andres Orozco, claimed they were thrown out of the driver's cab for kissing, ABC7 reports.
Said Orozco: "The man just turns back to us and tells us that he doesn't give gay people rides. And he proceeds to tell us we're going to hell for being gay."
Yellow Cab said it would take immediate action and released a statement to the news station:
"Yellow Cab immediately investigated this allegation of discrimination, including talking to the independent contractor driver. the driver stated that he would have taken the same actions if it was a man and a woman in the taxicab. Evidently, the driver was overly sensitive to passengers kissing. Yellow Cab does not have a policy about passengers showing affection in taxicabs. in fact, we encourage kissing in our taxicabs."
Houston's recently passed LGBT rights ordinance would not yet protect Orozco and Player in this situation because it is being challenged and not enforced, and the state of Texas does not have public accommodation anti-discrimination laws.
Watch ABC7's report, AFTER THE JUMP…