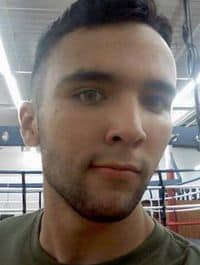 Joseph Scott Pemberton [pictured right] has been identified as the U.S. Marine connected to the murder of Jennifer Laude Sueselbeck, a 26 year-old transgender Filipina woman [pictured below]. Pemberton, 19, is a private first class from New Bedford, Massachusetts and a recent high school graduate. While Filipino authorities have filed murder charges against Pemberton, Marine officials have said that he will remain within U.S. custody.
"Under the Visiting Forces Agreement, the custody of the erring soldier stays with the Americans," said General Gregorio Catapang, head of the Armed Forces of the Philippines. "[This incident will] not affect our relationship with the United States."
Though the Marines have expressed that they will coordinate with Filipino authorities, LGBT rights groups have called for a temporary suspension of the Visiting Forces Agreement to ensure that Pemberton will be held accountable.
"We call for the immediate junking of the Visiting Forces Agreement," the Bayan Queer Caucus intoned in a written statement. "[It has] been proven to not protect the rights of the Filipino people but are in favor of protecting the U.S. troops and its imperialist power."
The Associated Press adds: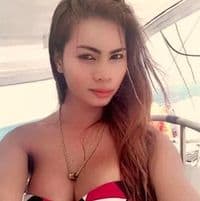 Police suspect Pemberton may have been angered when he discovered in the motel room that Laude was a transgender individual or because of an argument sparked by other reasons.
Activists have held almost daily protests demanding that the U.S. hand over Pemberton to Philippine authorities and calling for the abolition of the Visiting Forces Agreement. The agreement allows U.S. forces to join large-scale combat exercises with Filipino troops and permits the U.S. to take custody of its soldiers who run afoul of Philippine laws.