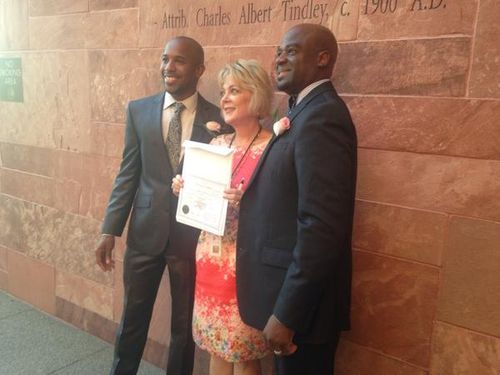 (photo via twitter)
With West Virginia Attorney General announcing he would no longer be defending the state's gay marriage ban in court and Justice Anthony Kennedy clearing the mix-up that inadvertently put a hold on marriages in Nevada, two more states were added to the marriage equality column yesterday.
In Nevada, State Senator Kelvin Atkinson [top right] and Sherwood Howard [top left] became one of the first same-sex couples to obtain a marriage license in Clark County. You can also check out the pair's wedding proposal we featured on the site yesterday HERE.
In West Virginia, meanwhile, Casie McGee and Sarah Adkins [pictured below] became the first gay couple to be married in Cabell County.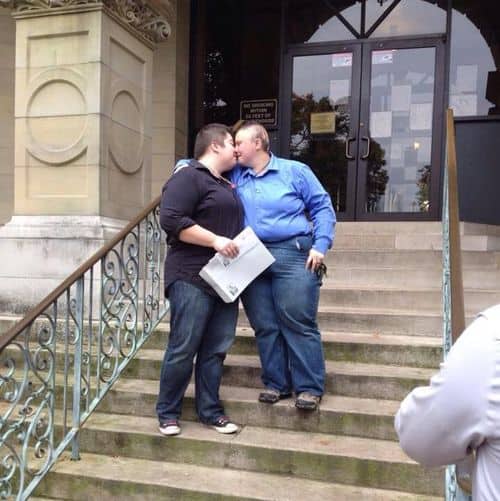 More photos (and video) from marriages in other counties across these two states, AFTER THE JUMP…
[bottom photo via Facebook]
Video of first gay marriage license issued in Las Vegas: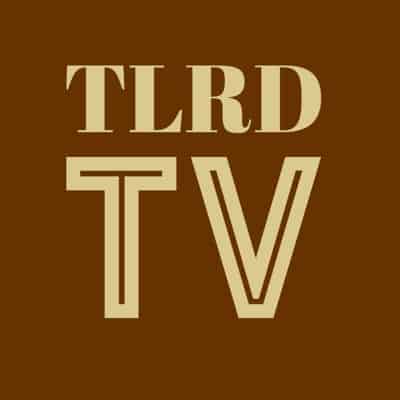 Another photo of State Sen. Kelvin Atkinson and Sherwood Howard below. In total, 40 gay couples obtained marriage licenses in Clark County yesterday.
Kelvin Atkison are getting married on courthouse steps pic.twitter.com/E6TuiCim3W

— Ana Ley (@La__Ley) October 10, 2014
News report on first same-sex married couple in Washoe County:
KTVN Channel 2 – Reno Tahoe News Weather, Video –
Adkins and McGee, along with William Glarvaris and Justin Murdock – the first two same-sex couples to obtain licenses in Cabell County:
Congrats to Sarah Adkins, Casie McGee, William Glavaris, & Justin Murdock! #WVEquality pic.twitter.com/jRgEqALXOB

— Lexi Browning (@_galexi) October 9, 2014
Unembeddable video of Adkins and McGee's marriage can be found HERE.
Chris Bostic and David Epp are the first same-sex couple to apply for a marriage license in Kanawha County. pic.twitter.com/2x9FOF4M6i

— Matt Murphy (@DMLocalGov) October 9, 2014
Jane Fenton and Nancy Michaels arrive at courthouse, will likely be the second same-sex couple to request license. pic.twitter.com/kbRYDUQuX6

— Matt Murphy (@DMLocalGov) October 9, 2014