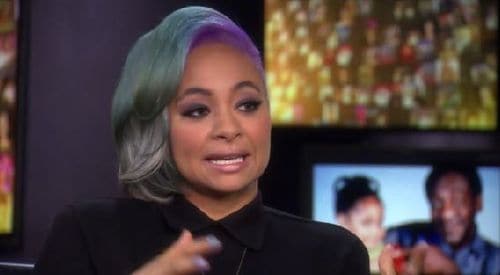 On Sunday's Where Are They Now, Oprah sat down with Raven-Symonè and asked the Cosby Show actress whether her tweet last year about how she could "finally get married" following the Supreme Court's repeal of DOMA was her way of coming out as gay.
I can finally get married! Yay government! So proud of you

— Raven-Symonè (@MissRavenSymone) August 2, 2013
Rather than put a label on her sexuality, Raven told Oprah she'd prefer to be known as a "human who loves humans" 
"That was my way of saying I'm proud of the country, but I will say I'm in an amazing, happy relationship with my partner – a woman. And on the other side, my mother and people in my family they've taught me to keep my personal life to myself as much as possible. So I try my best to hold the fence where I can, but I'm proud to be who I am and what I am."
Check out the interview, AFTER THE JUMP…