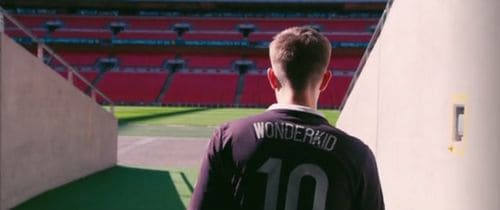 "Wonderkid," a short film in the works from director Rhys Chapman and co-writers Chapman and Terence Corless aims to tackle a substantial and pressing global issue: homophobia in professional sports. The focus of their film is football (as in soccer) and one unnamed player struggling with his sexual identity and other issues, on and off the field. Chapman has already received a great deal of support in the U.K., and Ian McKellen even did the voice-over work for the film's Kickstarter campaign video, but they need more help in order to produce a worthwhile film product.
Their Kickstarter page reads:
We want to challenge the way people think about homophobia, not only in football, but in their everyday lives. Director Rhys Chapman co-wrote the script with writer Terence Corless, producing a story tackling a subject matter that has sorely lacked widespread attention. WONDERKID provides an insight into the trauma caused by homophobia, and challenges preconceptions about what it is to be 'masculine'. 
At the heart of this project is the desire to change people's minds about what is and what is not acceptable behaviour towards fellow human beings. It is about the basic human right for everyone to love and pursue a relationship, regardless of gender, race, creed or anything else. Most importantly, it is a story about wanting to be happy with who you are, which is something we can all relate to.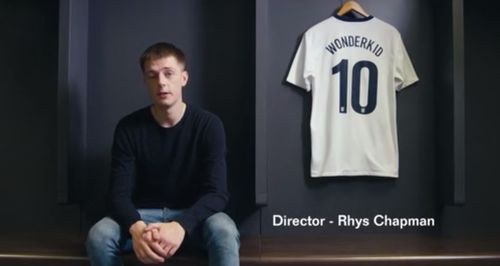 In his director's video, Chapman expresses an interest in tackling the issue of homophobia through film: "I feel that film is the ultimate artistic expression. You can create an entire reality that, for all intents and purposes, is real to anyone watching." Although film does offer this advantage, anyone would be hard-pressed to deny the reality of homophobia as a rampant issue in sports. Chapman is dealing with that reality by partnering with Galop, an anti-violence and hate crime charity, to spread the word on the film and its importance.
"Football is an institution in British society, and as such as it is imperative to challenge the anti-LGBT attitudes prevalent in this sport and its fanbase. Together, Galop and WONDERKID will work towards stamping out homophobia in football." Galop Press Release
This is a film with great aspirations and, working with Galop, we intend to use it as an educational tool; holding screenings of the film to start the conversation with young people who have, or may come to, experience the issues dealt with in WONDERKID.
Chapman, Corless, and crew are seeking £25,000 in funding to cover equipment, production, editing, and distribution costs, and many more details can be found at their Kickstarter campaign page. This is an important project that has the potential to impact people in a big way. Congratulations to the whole team for the support they have received, and good luck in taking the film even further!
Watch the "Wonderkid" promo video, AFTER THE JUMP…