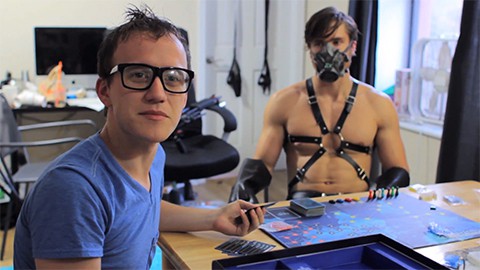 The popular and endearing gay web series is back with its season 3 finale that sees the gay-straight duo of Nick and Ed being abandoned by their last remaining creation/creature, the Monster. The two are then forced to come to terms with whether their partnership is working out. 
Like any good finale, the show makes sure to end on a high note, tying up the season with an original musical number. 
Check out the latest hijinks from creator Noam Ash, AFTER THE JUMP…
In case you missed it, check out episodes One, Two, Three, Four, Five and Six of season 3.