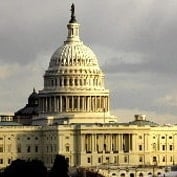 Although likely disheartening for many Towleroad readers, the 2014 election results may offer both tests and even some opportunities on our long journey to equality. The media postmortem today is pretty standard: some are calling it a Republican "wave"; thoughtful pieces are reminding us that such a conclusion is a bit over the top. Some are fawning over how the Republicans did it, others are reminding us that it was a lot of money, a lot of fear, a dash of Ebola, a whole lot of nonsense, and a health dose of Obamizing local races. Chris Johnson has a fine piece up at the Washington Blade on what the election may mean for LGBT equality. 
There are hints of truth in lots of these analyses, but I think they miss the mark by focusing only on the results.
That sounds counter-intuitive. Results matter, and they matter a lot. But we can learn from how this campaign was conducted and we do a better job next time.
Here are three lessons from the 2014 midterm elections for LGBT equality.
Follow me AFTER THE JUMP…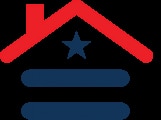 1. Conservative LGBTers and organizations like the Log Cabin Republicans are really the ones on the hot seat.
Conservative members of the LGBT community have an opportunity to press our cases before those in power. Ostensibly, they have the access and the goodwill and the connections to Republican leaders, and they have long argued that much of the more progressive LGBT movement is party-oriented, not progress-oriented. I don't think that's true, but the Republican victories in the midterm elections give Log Cabiners an opening. If they truly have access, they should open the doors to us. Employment nondiscrimination offers the Log Cabin Republicans a true test. And I will offer them a challenge: I don't expect the House or Senate to pass anything; that's too much to ask of these people. But we should be able to get more Republican co-sponsors to a new employment nondiscrimination bill that is not torn apart by a wide chasm of a religious exemption. If the Republicans won't even do that, then I'm not sure Republican members of our community have any data to support their allegiance.
2. Social issues used to work for Republicans, then they worked for Democrats. This time, they didn't work at all.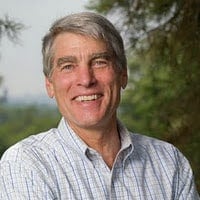 Mark Udall, a great LGBT ally, lost his re-election campaign to Cory Gardner, a long-time Republican Congressman from Colorado. It was a crushing loss for our community. But I was struck by Senator Udall's campaign. I just picked several Udall speeches available online at random and found the word "abortion" (or it's corollary, "reproductive freedom" or "women's rights" etc.) and "gay" repeated: 23 times, 48 times, 96 times, and 33 times. Before the election, the Guardian ran an article noting that Senator Udall was heckled by one of his own supporters: "Who is running the worst campaign? Him. Because fucking abortion is all he talks about. He should not talk about it any more whatsoever. There are so many other issues."
Senator Udall tried to use his support for a popular social right to get people to vote for him. His campaign scoffed at the very real anxieties voters were feeling, and it ignored them to the candidate's peril. Neither Senator Udall nor President Obama caused those anxieties; if anything, their work should have alleviated them: unemployment is down, things are looking up. Neither Udall nor Obama created Ebola; they didn't create a ridiculous Secret Service; they didn't allow bankers to get off with nothing more than a slap on the wrist. But voter anxiety was still real, even though it was stoked by Republican lies. Udall turned to social issues to goad people into voting for him, but it didn't work.
The lesson: Although social issues used to work for Republicans (recall: 2004 and every election before that!) and then they worked for Democrats (recall: 2012 election), but when the American electorate is preoccupied with other things, you can't ignore it. You cannot fall back on your support for gay rights to alleviate people's (irrational) fears of Ebola. 
But note how remarkable it is that gay rights and reproductive freedom have gone from Democratic problem to Democratic gain to nothing at all. The electorate may be beyond these culture wars. That we won is already old news.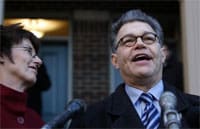 3. The news wasn't all bad.
And, don't forget, the news wasn't all bad. Sean Patrick Maloney won. So did Jeanne Shaheen. Al Franken and Jeff Merkley, who supported marriage equality long before it was fashionable, also won. One of the most pro-equality governors in American history, Jerry Brown, won a remarkable fourth term in California. Moulton won in Massachusetts, and Peters still might eke out a victory over his odious opponent in Southern California. And, of course, President Obama has an outstanding successor just waiting for the right time to declare. Perhaps we can learn a little from this election to make the next one better.
***
Follow me on Twitter and on Facebook.
Ari Ezra Waldman is a professor of law and the Director of the Institute for Information Law and Policy at New York Law School and is concurrently getting his PhD at Columbia University in New York City. He is a 2002 graduate of Harvard College and a 2005 graduate of Harvard Law School. Ari writes weekly posts on law and various LGBT issues.