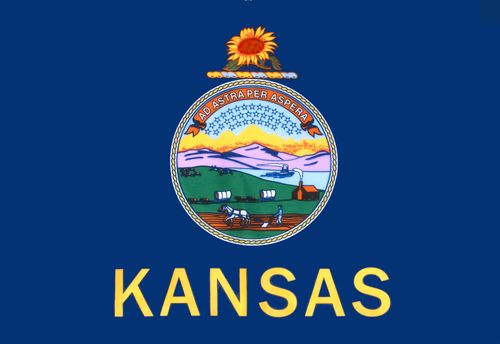 The ACLU of Kansas is poised to amend its lawsuit challenging the ban on same-sex marriage in order to force state agencies to grant marriage benefits to same-sex couples.
Yesterday, we reported that despite marriage equality having commenced in many Kansas counties, Governor Sam Brownback was refusing to allow any state recognition of same-sex unions.
The Wichita Eagle reports:
Doug Bonney, who represented the couples suing the state, said the plaintiffs would amend their complaint to force state agencies to recognize the marriages and grant full legal rights to the newly married couples.
This includes the right to change the last name on your driver's license to your spouse's. For the spouses of state employees, it also includes receiving state health care benefits.
Bonney said they would sue Gov. Sam Brownback if necessary. He added the governor has the authority to direct agencies on how to respond to the ruling but said the administration's combative response was disappointing. He also said it would cost taxpayers a lot of money in the long run.