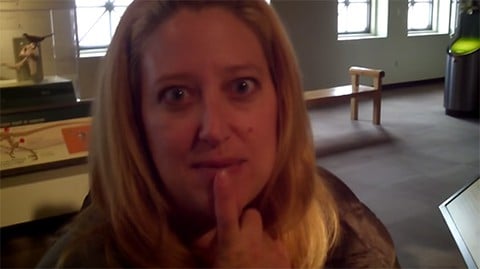 File this under, "Good grief." A woman named Megan Fox–not Mrs. Brian Austin Green–decided to go on a trip to the Field Museum of Natural History in Chicago and check out its "Evolving Earth" exhibit "to audit it for bias." As her video description on YouTube notes, what she found was altogether shocking!
[Megan] found many examples of inconsistencies and the Field Museum's insistence that people support opinion as fact without proof. The Field Museum pushes certain theories as if they are absolute proven law when that is not how the scientific method works. She found enough bias to show that the people who put this exhibit together at the Field Museum pushed an agenda with quasi-religious overtones: the cult of "science" where the "scientists" are more like high priests pushing a religion instead of using the correct scientific method. Aside from having time machines, there is no way these people can be this certain about things they speculate happened millions of years ago before recorded history.
Megan's YouTube channel is devoted to exposing "subversive elements in children's books and teen literature." She proudly proclaims herself as "a homeschooling, Tea Partying, conservative mother of two (with another on the way!) out and about in the suburbs."
Let's hope that Fox's righteously enraged question, "Do you know how complex feet are?", becomes a meme. 
Watch her thorough examination and debunking of the "cult of science," AFTER THE JUMP…