Here's the finale of our weekly comic Applications, by Josh Trujillo and Dave Valeza. We hope you liked this series. If you did, please let us know!
Click panes to enlarge.
To start from the beginning of the series, click HERE.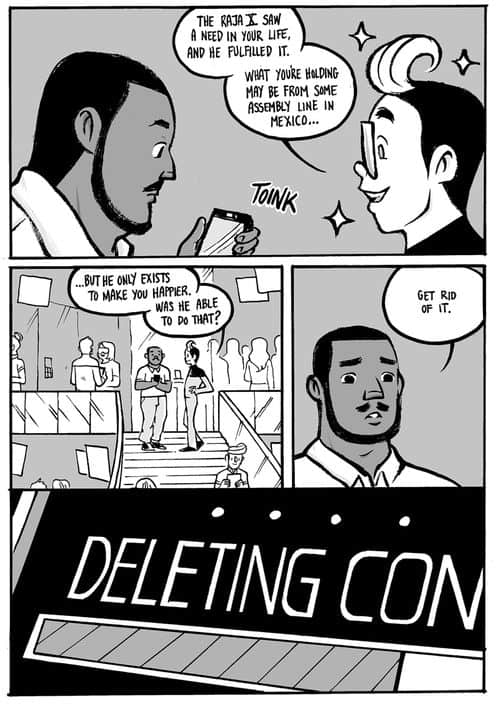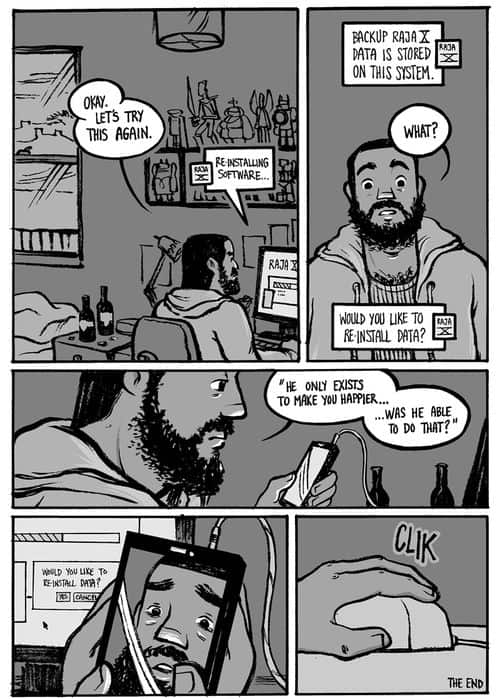 The third issue of Josh Trujillo's Love Machines is in print, so now people can have the complete "Applications" along with "Lung" with artist Patrick Hovarth. Get it HERE. (A digital copy will be available in Comixology in the coming weeks).