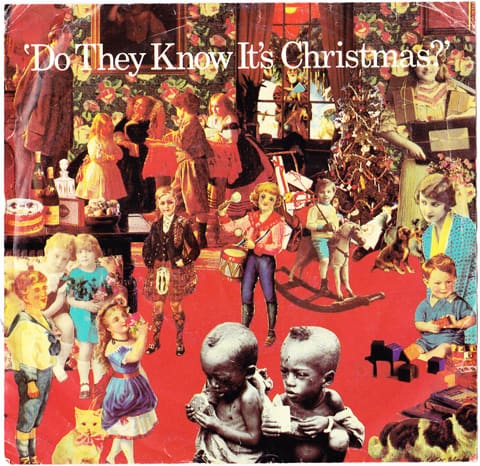 Bob Geldof is getting the Band Aid back together again. In a press conference on Monday, Geldof and Midge Ure announced that the iconic (and some say annoying) charity hit "Do They Know It's Christmas" will be re-recorded to raise funds to fight ebola, with new artists like Sam Smith, Ed Sheeran, One Direction, and Adele joining megabands like Coldplay and U2 (who were on the original 1984 recording). The lyrics of the song will be slightly adjusted to reflect the situation of ebola rather than famine, which was their original cause celeb.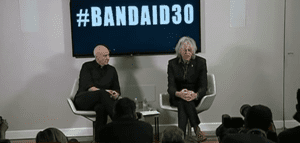 Geldof said that the new group, named Band Aid 30 in honor of the 30th anniversary of the first recording, was inspired not by nostalgia but by the United Nations. "Three weeks ago I got a call from the UN saying they required a 20% increase across the board [in funding to fight ebola]," said Geldof, known as much for being a humanitarian and a musician. "They are very concerned about the situation in west Africa."
Geldof will gather all the artists in a London studio this weekend with an online release next Monday. This marks the fourth time the song will be recorded to help a humanitarian cause, the last effort being in 2004 with a hip hop-oriented cover to raise money for war torn Darfur. Geldof also mentioned that he had contacted Quincy Jones to see about enlisting American artists to help. Can a "We Are The World"-redux be next?
Watch the 1984 original and Geldof's presser, AFTER THE JUMP…