Friends of a transgender woman who died suddenly in October were shocked to see their friend presented as a man in an open casket during her funeral service reports The Miami Herald. Jennifer Gable, born Geoff Gable, died suddenly on her shift with Wells Fargo as a customer service coordinator; an aneurysm is suspected of killing the otherwise healthy woman. Gable's friends attended the funeral, but upon seeing Gable's body in the casket they found themselves disgusted with what had been done to Gable's body.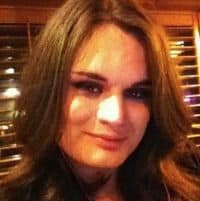 "I am disgusted. A great and dear friend's mom went to the funeral today. It was not closed casket. They cut her hair, suit on. How can they bury her as Geoff when she legally changed her name. So very sad. Jen you will be missed and people who know you know that you are at peace."Said Gable's friend, Stacy Dee Hudson, in a post on Facebook:
Gable's obituary explicitly referred to her as male, even though Gable legally changed her name to Jennifer long before her death. Meghan Stabler, a board member of the Human Rights Campaign and member of HRC's National Business Council, expressed disdain for the lack of respect given to Gable's body and identity.
Said Stabler:
"No mention of the woman she knew she was and had lived as for several years. Just erosion of her identity and an old photograph of how the father perceived her to be.
"She had done what she needed to do legally to be seen as her authentic self. Her father erased her identity either though ignorance or arrogance, but who knows what the parent was going through?"
Stabler met Gable online after she reached out to her for advice on how to proceed with the transition process. Mike Parke of Magic Valley Funeral Home and Crematory in Twin Falls said Gable's death certificate listed her as male and buried her accordingly.
Said Parke:
"The death certificate says Geoffrey AKA Jennifer Gable. The last few years she lived as Jennifer. They buried him as Geoff. A tormented situation for all those involved."