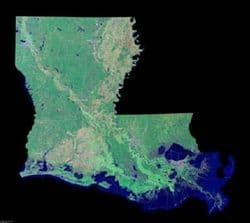 Anti-choice and anti-gay marriage group Family Research Council has filed a brief in opposition of same-sex marriage with the United States Court of Appeals for the Fifth Circuit.
This is the latest news in the contentious, continuing battle over same-sex marriage in Louisiana, which most recently featured conflicting rulings in state courts.
You can check out the FRC's brief here, but as Joe. My. God. puts it, "The brief makes the usual tired arguments about procreation, incest, polygamy, and blah blah blah. There's nothing new to see here."
In fact, we may have to wait until the week of January 5 to see something truly new in the matter. (This is when the Fifth Circuit will hold a hearing to consider the legal standing gay marriage in Louisiana and Texas.)
Previously, the Fifth Circuit has said they will fast track oral arguments in the case — in deference to people with extenuating situations that make a decision especially urgent. We'll see what happens.