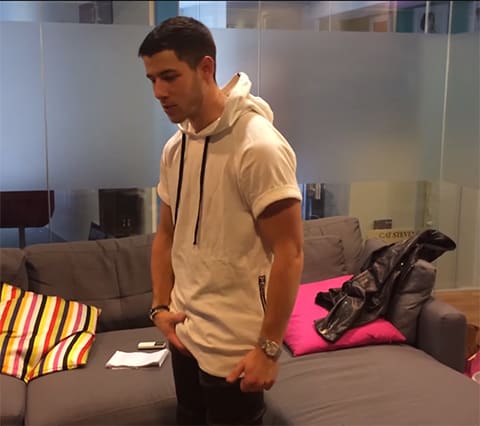 Following Nick Jonas' recent homage to Marky Mark's famous crotch grab (and subsequent conversations on whether Nick is queerbaiting the gay community), Nick decided to let us all in on how to master the perfect crotch grab.
Check out the three essential steps and watch the video, AFTER THE JUMP…
Careful, a "willingness to do anything" is required. 
1. Turn to the side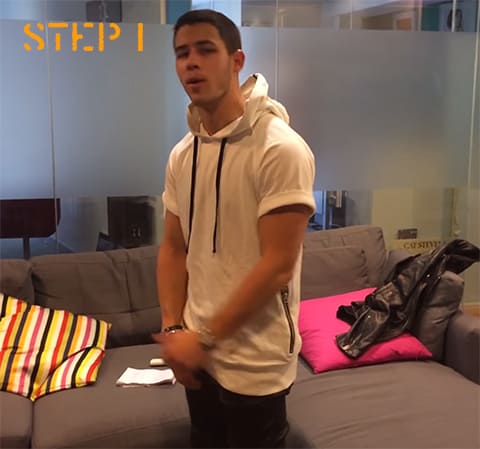 2. Make sure your hand is ready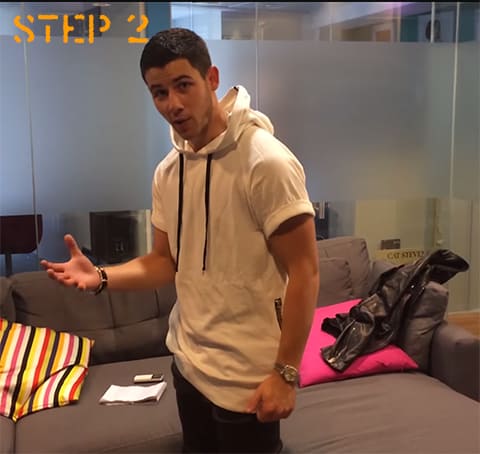 3. Just go for it.