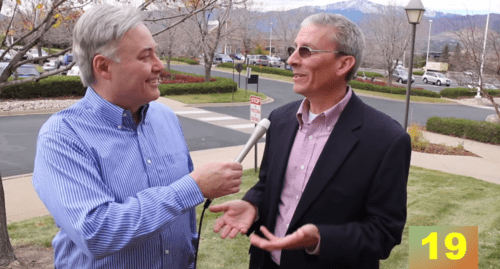 In a new video for Focus on the Family's CitizenLink, host Stuart Shepard interviews FotF legal analyst Bruce Hausknecht about last week's "great news" – the Sixth Circuit's ruling upholding discriminatory gay marriage bans in Michigan, Kentucky, Ohio, and Tennessee.
The two were particularly fond of Judge Sutton's majority opinion on the ruling. Hausknecht called it "a really good read" – echoing (ironically enough) Judge Martha Daughtrey's stinging dissent that called the ruling "an engrossing TED Talk."
But as our legal editor Ari Ezra Waldman cautioned:
Don't let Judge Sutton's rhetoric fool you. Behind the gloss of reasonable-sounding respect for the dignity of gay persons lies the same odious discrimination we have been hearing from the rump of the radical right still apoplectic that two men or two women can marry.
Watch Focus on the Family gush, AFTER THE JUMP…