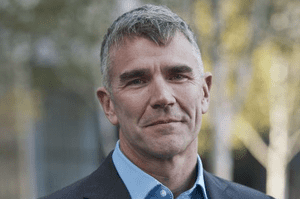 Openly gay businessman and entrepreneur Ivan Massow is running for Mayor of London in 2016 reports Pink News. Massow is known for his work offering financial services and insurance catered to gay people during the 1990s and announced his bid today to succeed Boris Johnson, who is returning to parliament. Massow says he's eager to serve London and stressed his love for the city in his announcement.
Said Massow:
"As a campaigner against discrimination I know that there is nowhere on earth I would rather live than London.
"A vibrant, dynamic and open-minded city, London is a living, breathing example to the world of what a successful multicultural society should look and feel like. I felt welcome when I came here."
Massow is a long-time member of the Conservative party, but briefly defected to the Labour party to repeal Section 28, an anti-gay amendment that prohibits the "promotion," of homosexuality in schools. However, Massow issued comments about the gay community ahead of June 2013's Pride in London celebration that irked many in the community. 
Said Massow:
"Don't misunderstand me: I enjoy apps like Grindr (gay dating apps that supply you with a photo and precise distance of your nearest shag) as much as the next man. I admit to recreational drugs use in my distant past.
"But am I the only one to notice that the gay scene today seems obsessed with drugs? Obsessed with sex. Unable to take responsibility for its part in the spread of HIV. Inhabiting a soulless and empty world of hedonism.
"In fact, as many thousands prepare to descend on central London this weekend, I am finding it difficult to be proud."
Massow went on to say that drug culture is becoming glamorized within gay culture, and that some within the community hide behind anti-discrimination laws to excuse it. Massow also slammed BB (Bareback) sex parties and those treating HIV as a mere "Inconvenience." Massow defended his comments while addressing criticisms of hypocrisy.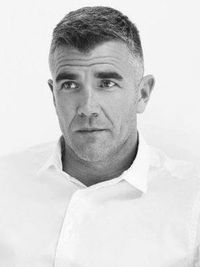 Said Massow:
"I don't want our community to deal with this just because I find our behaviour embarrassing. God only knows I've embarrassed myself enough not to throw stones. I think fun in moderation is great.
"I'm making the point because it's a miserable way to live. Chemically induced highs and kids addicted to 'chem-sex' is all fake bollocks. Bollocks that leads to depression and, frequently, death. Bollocks that is just plain boring and ultimately empty."
Massow's comments come after U.K.'s National Aids Trust Fund reported in 2013 that drug rates and HIV infection are rapidly rising. Given Massow's statements, It's unclear whether Massow intends to address the issue in his run for office.