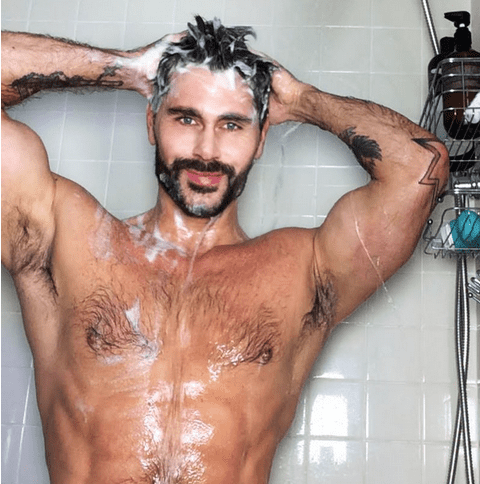 Hoping for a viral sensation like the ALS ice-bucket craze, Jack Mackenroth is stripping down and soaping up for a challenge of his own: the shower selfie. Mackenroth, known as much for being a reality star as he is for his AIDS activism, has started an online campaign encouraging people to take sexy (but PG-rated) shower pics and then challenge three friends to do the same, using the hashtag #weareALLclean.
"I was inspired by the use of the word 'clean', especially common in gay culture, to describe oneself as STI/STD free. Indirectly this implies that HIV-positive people are somehow 'dirty'", says Mackenroth about the campaign which he kicked off this week with his own sudsy selfie. It's all part of a two-pronged effort he hopes will remove the stigma of HIV while also raising money for AIDS care and research through donations to Housing Works.
Mackrenroth has set up a page on the Housing Works website where you can donate directly to the campaign, which he hopes will raise one million dollars. While it's a lofty goal, it could happen if it takes off like this summer's ALS challenge which went super-viral and ended up netting over 100 million for the Lou Gehrig's disease charity. Mackenroth is working with the gay social app Moovz where people can post their pics, or just use their own accounts on Twitter, Facebook or Instagram.
So far he's enlisted sexy singer Chris Salvatore and model/activist Colby Melvin, who have already posted their shower pics online. You can check them out AFTER THE JUMP…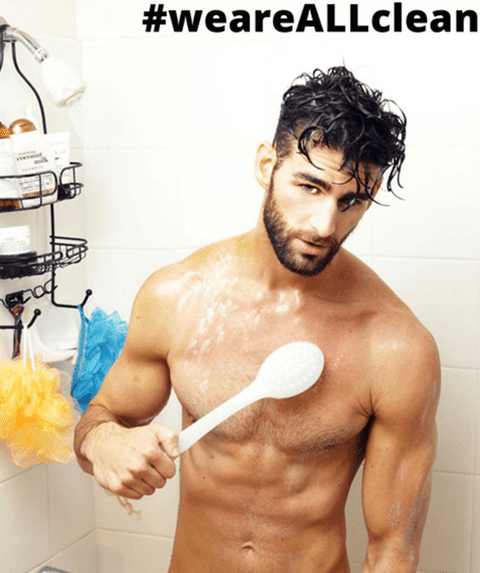 Chris Salvatore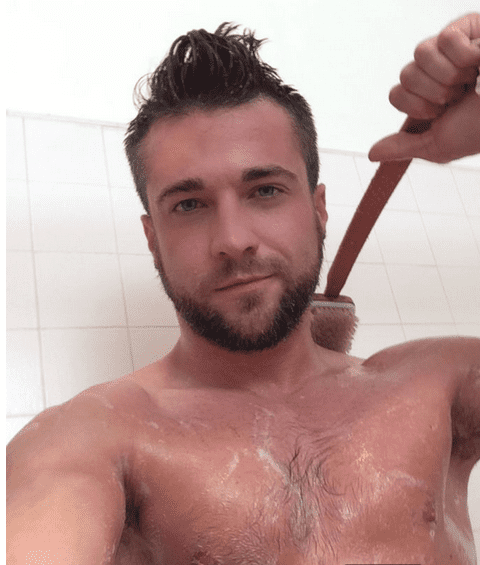 Colby Melvin