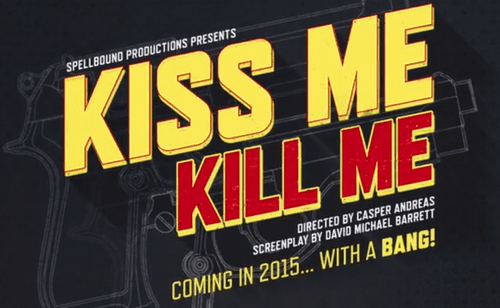 Actor Gale Harold [pictured] is going to star in a new movie, and it'll be his first gay role since he played Brian Kinney in Queer as Folk.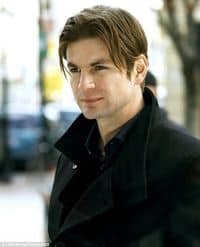 On Monday it was announced that murder mystery film 'Kiss Me, Kill Me' has been green lit. Casper Andreas ("Going Down in LA-LA Land") will direct, and David Michael Barrett ("Such Good People") is screenwriter.
The announcement was made following the film reaching its Kickstarter goal yesterday, and it will go into production this December. If you still want to give to the project, follow the above link and contribute to a stretch goal. Screenwriter Barrett says that, while the initial goal has been met, the team is hoping for an additional $25,000 to "significantly raise the quality of the production." 
Director Andreas thanks fans, who were active in their Internet campaigning for the film. Says Andreas:
The huge success of this campaign is a reminder how important movies with LGBT content are to audiences…Hollywood is not producing these sort of films, and we would not be able to do it without the fans.
Gale Harold isn't the only super hunk appearing in the film. Van Hansis, of "As the World Turns," and Logo's "Eastsiders," also stars. Rounding out the cast will be: Willam Belli ("RuPaul's Drag Race"), Kit Williamson ("Eastsiders," "Mad Men"), Yolonda Ross ("Go For Sisters"), Tom Lenk ("Buffy the Vampire Slayer"), Brianna Brown ("Devious Maids"), Jonathan Lisecki ("Gayby"), Michael Maize ("True Blood"), Craig Robert Young ("NCIS: Los Angeles"), Jackie Monahan ("Codependent Lesbian Space Alien Seeks Same"). Andreas' past collaborators Matthew Ludwinski and Allison Lane ("Going Down in LA-LA Land") will also appear.
Watch a Kickstarter video on the film's cast and plot, AFTER THE JUMP…