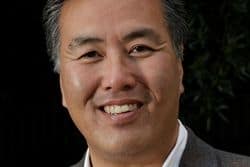 Mark Takano, the openly gay Democratic congressman from Riverside, California, has won his bid for re-election to the House of Representatives. The Huffington Post reports: 
Rep. Mark Takano (D-Calif.) was re-elected Tuesday to represent California's 41st Congressional District.
Takano, who was challenged by Republican Steve Adams, was first elected to the House in 2012. He is a longtime educator and currently serves on the Science, Space and Technology and Veterans' Affairs committees.
Takano was the first out gay person to be elected to represent California at the federal level.