Terry Bean, a prominent Democratic Party fundraiser and co-founder of the Human Rights Campaign and the Gay & Lesbian Victory Fund was arrested Wednesday on sex abuse charges involving a 15-year-old boy, The Oregonian reports: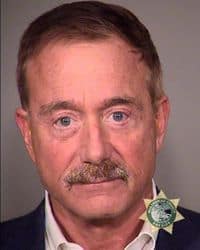 Bean's lawyer, Kristen Winemiller, said in a statement that Bean has cooperated with the investigation, adding that it's her client who was the "victim of an extortion ring'' by several men.
Winemiller released this statement: "Terry Bean is a highly respected community leader who has devoted his life to bettering our community. Over the course of several months in 2013-2014 Terry was the victim of an extortion ring led by several men known to law enforcement. This current arrest is connected to the ongoing investigation of that case in which Mr. Bean has fully cooperated. No allegations against Terry Bean should be taken at face value. We look forward to the opportunity to clear his name.''
The indictment charges Bean with two counts of third-degree sodomy, a felony, and one count of third-degree sex abuse, a misdemeanor. Police have declined to release any information about the case or indictment at this time. 
American Family Association spokeshater Bryan Fischer has already wasted no time jumping on the story:
Homosexuals molest children at 10 times the rate of heterosexuals. Founder of HRC another example. http://t.co/MSYG631X40

— Bryan Fischer (@BryanJFischer) November 20, 2014
Scott Lively my guest, 1:30CT: founder of major gay rights organization arrested for pedophilia. http://t.co/pOi65063DZ

— Bryan Fischer (@BryanJFischer) November 20, 2014
Joe.my.god also points out Matt Barber has a new article up on his site with the headline "Homosexual HRC Founder Arrested for Raping 15-Year-Old Boy"