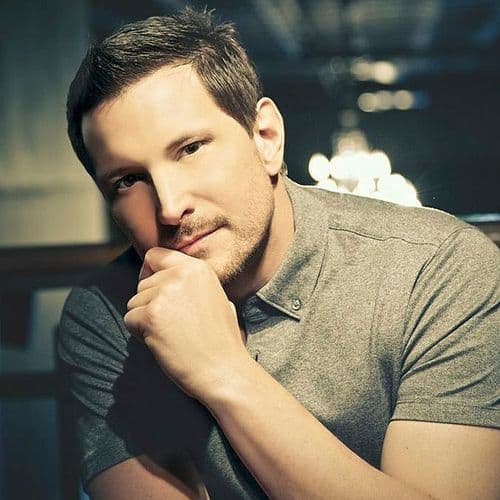 Country singer Ty Herndon has come out as gay in an interview with People magazine.
"During an Anthony Robbins seminar, I realized I had an incredible story that could possibly help someone's son or daughter or grandchild's life not be as difficult as mine has been," he tells PEOPLE. "Maybe they wouldn't have to go through as much pain and suffering. It's time to tell my truth."
That "truth" is about a part of himself he has kept secret for his entire career: "I'm an out, proud and happy gay man," the Nashville artist revealed to PEOPLE during a sit-down in New York Tuesday.
Herndon says that his longtime partner Matt helped him come out:
Both the singer and his partner are practicing Christians, and Herndon says it's taken time to reconcile his faith with his sexuality. But he's getting there.
"I sit on the tailgate of my pickup truck, and I meditate, and I talk to God," he says. "That's really all I need to know. I have a connection to something bigger than myself, and no one's going to tell me that I can't have it. We get to choose who we love, and that includes God, and he loves us back."
He says he came out in part to help Christian kids who are struggling with the same issue:
"They can be loved by God, they can be married one day, they can have a family, they can give their parents grandkids. And they're not broken, they're not sinners and they're perfectly beautiful."
Herndon also gave an interview to Entertainment Tonight.
Watch it (autoplay), AFTER THE JUMP…