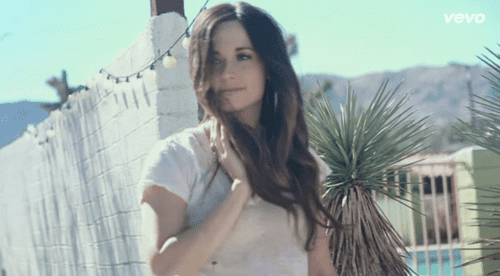 At Wednesday night's Country Music Awards, Kacey Musgraves hit "Follow Your Arrow" took home Song of the Year. 
The news was a big deal considering the song is an ode to personal freedom that tackles subjects not usually addressed in the world of country music:
Make lots of noise
Kiss lots of boys
Or kiss lots of girls
If that's something you're into
When the straight and narrow
Gets a little too straight
Roll up a joint, or don't
Just follow your arrow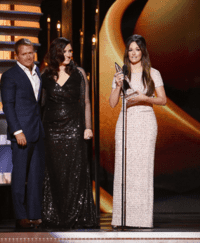 The significance of the song's win wasn't lost on Musgraves, who has in the past received conservative backlash for the pro-gay lyrics. 
"Do you guys realize what this means for country music?" she said in her acceptance speech on stage. 
Last year, Musgraves spoke with Pridesource about how she wants to see the country music industry to start acknowledging the gay community.
It never happens and I'm sick of it. It's ridiculous. Whether or not you agree with gay marriage or the fact that people don't choose to be gay, we share the same emotions, needs and wants. I just think that everyone should be included in that. It's definitely time. 
Check out the music video for "Follow Your Arrow" AFTER THE JUMP…
[photo via CMA Awards]