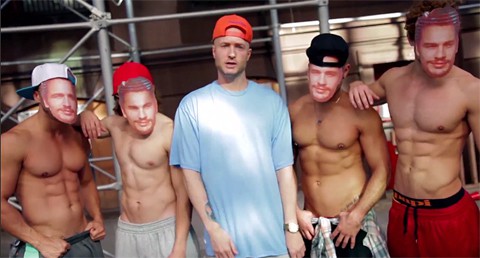 NYC rappers Cazwell and Big Dipper have dropped "Hot Homo" a parody of the summer rap hit "Hot N*gga" by Bobby Shmurda, but in this version lyrics about murder and drugs have been replaced with raunch, sex, and a generous helping of celebrity mocking (see above).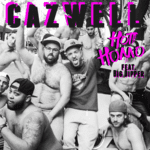 Says Cazwell about the track, which you can download for free here:
"'Hot Homo' is no more overtly sexual than what I hear on any given Hip Hop radio station. The point of the song is that gay men should feel as entitled to express themselves sexually as straight guys. That's been my message since I dropped my 'All Over Your Face' single in 2006. First of all, being gay is the f–kin' s–t. I have an amazing life that I wouldn't have if I was one of my brothers.  I don't deal with the stress of being married with kids. 
 I get to enjoy hot boys and d–k."
Watch it all go down (warning: work-unfriendly language), AFTER THE JUMP…