According to Harris Interactive, a Nielsen-owned rolling research firm, the bulk of American adults feel as if LGBT workers should not be discriminated against by their employers on religious grounds. The poll, a joint effort between Harris and Out & Equal, found that 55% of respondents were opposed to any employer being able to claim religious exemption were the Employee Non-Discrimination Act to be made into law.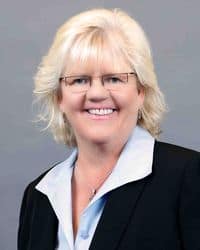 "This year's survey reinforces what we are seeing in companies, government agencies and businesses around the country – even around the world– that more and more business leaders are supporting workplace equality for lesbian, gay, bisexual and transgender employees," said Out & Equal CEO Selisse Berry. "While this is good news we still have work to do to protect employees who can still be fired in 29 U.S. states for being LGBT and in 32 if one is transgender."
Over two-thirds of participants in the poll said that they believed that protection against workplace discrimination should include both gender identity as well as sexual orientation. While a majority of those polled were in support for blanket protections for LGBT people, 33% reported feeling that churches and houses or worship were within their rights to claim an exemption. Similarly, 30% said that they thought privately held businesses should be able to claim exemptions.