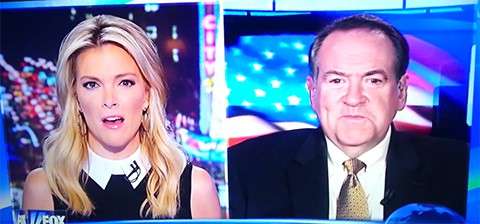 Fox News' Megyn Kelly had something of a f— up last night on air, when she introduced former Governor Mike Huckabee and name checked his Fox News show incorrectly. From the Blaze:
"Joining me now, former Arkansas Governor Mike Huckabee, who is the host of F***a—," she said, before noticing her error and immediately correcting it.
It's okay, Megyn. We think your name for his show is considerably better.
Check out the video, Huckabee's reaction and a glorious loop of Megyn's "oops", AFTER THE JUMP…