NEW MUSIC from Alex Wisner, James Yorkston, Ajimal, Grounds For Invasion, Twin Graves, The Ropes
New Music, brought to you weekly by Deadly Music!, will generally avoid most mainstream music – unless it's particularly deadly – to give new, emerging and fringe artists a chance. Most tracks are available on a Soundcloud playlist, some of them on a Spotify playlist….both of which are embedded at the end of this column.
Enjoy!
***
Alex Wisner: 'You Were My World' and 'Manhattan'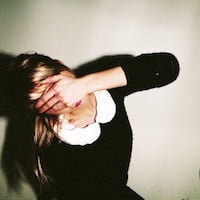 Alex Wisner is a singer songwriter from Los Angeles and one third of AKW Music. Alex makes downtempo casio electro pop love songs for the broken hearted that come on a touch like a non-EMO version of The Band in Heaven.
AKW have three EPs on Soundcloud – 'To Be Alive', 'Last Lines' and 'Silent War' – as well as various collaborations, one-off tracks and demos.
Have a listen to two tracks from Alex, unless you're having a bad day.
i was your girl, you were my world.

i'll take out the trash and i'll never look back / i'll burn the backs of both my hands / i'll never look back / take out the trash and i'll burn the backs of both my hands

you'll never know it hurt this bad / when i'm alone fill the sink with blood and you'll never know about my hands / you'll never know / because you'll never hold them again.
***
James Yorkston: 'The Cellardyke Recording and Wassailing Society'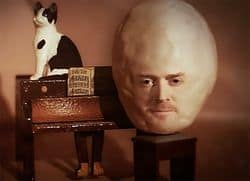 Scottish folk musician James Yorkston has recorded under his own name, as James Yorkston and The Athletes and as James Yorkston & The Big Eyes Family Players. 
Produced by Hot Chip's Alexis Taylor, Yorkston's eighth album 'The Cellardyke Recording and Wassailing Society' is collaboration at its best.
Featuring vocals from Hot Chip member Rob Smoughton, KT Tunstall and the Pictish Trail, its a low-key and thoughtful collection of sixteen tracks that are often introspective but sometimes really quite heartwarming.
Have a listen to the lovely 'Guy Fawkes' Signature,' a spoken word piece with Tunstall about a vaguely irritating neighbor.
He asks, 'you like real music don't you? Pussy Riot, Louis Armstrong?'
'Sure, I like Billie Holiday…do be do be do.'
'Do you know her? Well I guess you do…'
I think of Guy Fawkes' signature before and after torture, what in the world they are going through? It changed their whole demeanor.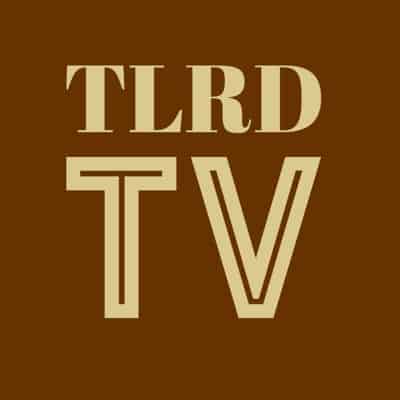 ***
Ajimal: 'Nothing Touches Me', 'This Human Joy'
Ajimal is the solo project of Fran O'Hanlon from Newcastle, England.
Fran has teamed up with new label Mono for a split single release with Tessera Skies.
The release will be accompanied by remixes of Tessera Skies' 'Droplet' by Dutch Uncles, as well as Ajimal's 'Nothing Touches Me' with a remix from shArds
Have a listen to 'Nothing Touches Me' and an earlier track 'This Human Joy.'
For fans of: Antony and the Johnsons
More new tracks, AFTER THE JUMP…
***
Grounds For Invasion: 'True Romance'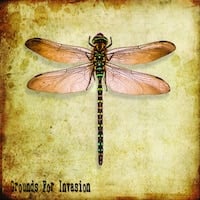 Grounds for Invasion is a female-fronted electronica duo from Galway, Ireland.
Together, Willow Sea (Will O'Connor) and Tracy Friel make downtempo electronic pop influenced by the likes of Joy Division, Siouxsie Sioux and 90s downtempo dance pop acts like Olive.
With vocals delivered by both Will and Tracey in spoken word or hazy Tricky dubstep style over sometimes dark Cocteau Twins / early Depeche Mode / Visage layers and other times almost summery beats, their work is eclectic but 'True Romance' from their debut EP is maybe best representative.
A glitchy, mostly spoken word dark and threatening road trip romance delivered in a put-upon Irish accent, it'll stay with you and haunt you on long lonely nights.
Grounds For Invasion are set to drop their debut album 'Dying Stars' early next year.
I met you in the street one night when I was looking for ways not to go home.
You appeared like a drunken Gabriel and talking Buckfast and legs that went on and on.
Down by the water I uncontrollably spoke my dreams and felt silly for having them
But you didn't laugh, you said let's do it, let's leave tonight and never come back
Life is short but time passes slowly when you're not living the dream
I don't know why I believe in true love, I've seen absolutely nothing to confirm it's existence
All I know is that when I looked in your eyes it became clear to me that it was you and only you I want to fuck every night from the day until I die
***
Twin Graves: 'Love You To Death'
After emerging earlier this year with debut EP 'Walk In Circles', post punk duo Twin Graves return with single Love You To Death and accompanying B-side No Future.
Infused with 80's post-punk romanticism, Twin Graves is recommended if you like: The Cure, Siouxsie Sioux, The Pains of Being Pure at Heart, Hockeysmith, Cocteau Twins
***
The Ropes: 'Sadness Is The Rich Man's Drug'
The Ropes is an indie outfit from New York making post punk sounds with a touch of contemporary electronica and EDM and a hint of shoegaze.
Best know up to this point for Tricky sampling their track Love Is A Chain Store, have a listen to their stonking new EP Sadness Is the Rich Man's Drug
RIYL: The Cure, New Order, Joy Division, Hockeysmith
***
SPOTIFY PLAYLIST
SOUNDCLOUD PLAYLIST