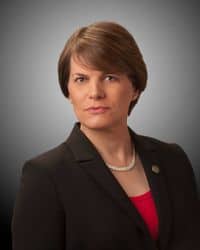 Lauren Scott, a transgender woman and veteran of the Persian Gulf War, has failed in her efforts to become Nevada's (and the nation's) first openly transgender state lawmaker. 
The AP reports:
Democratic Assemblyman Mike Sprinkle defeated Lauren Scott by a 54 percent to 46 percent margin to win re-election Tuesday.
Sprinkle received nearly 900 more votes out of a total of some 11,500 votes in a blue-collar district in Sparks where registered Democrats outnumber Republicans by 13 percent.
Scott won the June primary with the help of an endorsement from Republican Gov. Brian Sandoval, who appointed her to the Nevada Equal Rights Commission in 2012.