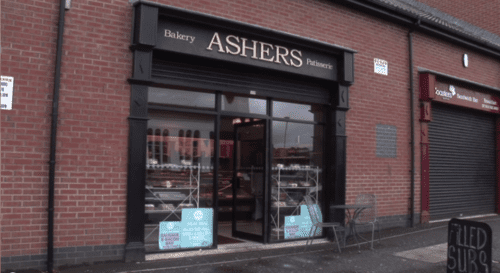 The Christian-owned bakery in Northern Ireland that refused to make a cake featuring Sesame Street characters Bert and Ernie under the words "Support Gay Marriage" has been ordered to apologize and pay compensation or face legal action, The Telegraph reports: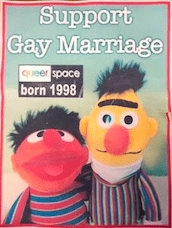 Ashers Baking Co, based in Newtownabbey, Northern Ireland, was told by a Government equalities agency that it was guilty of "unlawful religious, political and sexual orientation discrimination" for its stance on the Sesame Street-themed dessert.
But the family-run firm said it was ready for a "David and Goliath battle" over the cake insisting it was "what God would want us to do". […]
Simon Calvert, deputy director of the Christian Institute, which is supporting the firm, said: "It is simply baffling for a body supposedly working for equality to be threatening a Christian family with legal action, all because of a cake.
"The Equality Commission has taken four months to dream up new grounds on which to pursue the McArthur family, claiming that they've breached political discrimination laws.
"If supporting same-sex marriage is a protected political opinion, so is supporting traditional marriage. Yet the Commission clearly favours one view over another and is prepared to litigate to prove it.
Northern Ireland remains the only part of the U.K. where same-sex marriage is not legal.
Watch a video featuring bakery's general manager speak about the case, AFTER THE JUMP…