NEW MUSIC: Cash+David, Never Mind The Baubles, Bent Cousin, Wonderful Humans, Nieves, Draag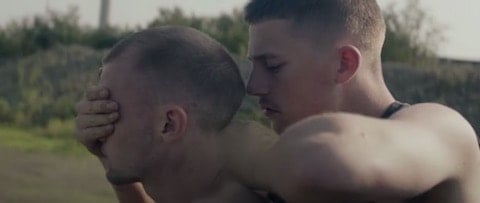 New Music, brought to you weekly by Deadly Music!, will generally avoid most mainstream music – unless it's particularly deadly – to give new, emerging and fringe artists a chance. Most tracks are available on a Soundcloud playlist, some of them on a Spotify playlist….both of which are embedded at the end of this post.
Enjoy!
***
Cash+David: 'Bones'
Cash + David is London-based duo Tim Ross (Cash) and Liz Lawrence (David).
Tim and Liz have described their music as like "singing 'Like A Virgin' in a desert karaoke booth, with Sleigh Bells on percussion and M83 on guitars".
Fast carving out a niche for themselves with their dark, downtempo electro pop, the duo are also gaining attention for their striking visuals as much as their gorgeous sad pop music.
Watch the beautiful performance-based video for their latest track 'Bones.'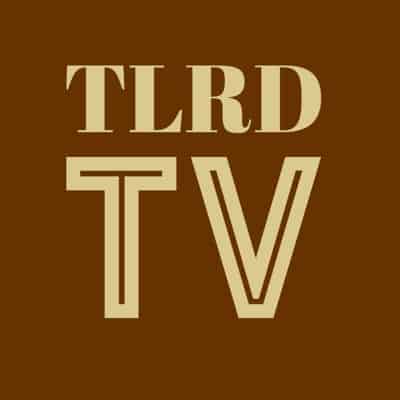 ***
Never Mind the Baubles – Small Bear's 2014 Christmas Album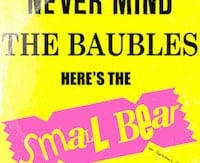 It's Christmas time, there's no need to be afraid.
Recording one off alternative Christmas songs has become a major thing in recent years and now a lot of independent record companies are getting in on the act with yearly compilations.
Possible best-in-show this year is Isle of Man label Small Bear's 'Never Mind the Baubles' 2014 Christmas Album.
Have a listen to album standout track 'Happy Christmas (Alan McGee Is An Arse)' by The Bordellos, a thing of real beauty that channels Aled Jones with Half Man Half Biscuit and a touch of The Jesus and Mary Chain.
***
Listen to tracks by Bent Cousin, Wonderful Humans, Nieves and Draag, AFTER THE JUMP…
Bent Cousin: 'Spice Girls' / 'Fuck You, It's Christmas'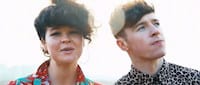 Continuing the Christmas theme is Bent Cousin, a brother-sister indie pop duo from Brighton, England.
Known for their stupidly catchy old-school boy-girl pop and clever pop culture-referencing lyrics, they've also been kind enough to allow me to post last year's 'Fuck You, It's Christmas.'
Have a listen below, along with one of their best songs 'Spice Girls.'
***
Wonderful Humans: 'Shake It Off'
Another week, another killer Taylor Swift cover.  This one is by New York-based electro pop duo Wonderful Humans who released 'Edge of the Night,' one of our favourite songs of the year, back in May.
Have a listen to their inspired cover of Swift's admittedly decent 'Shake It Off,' which does what the best covers do by stripping it back to its basics and reinventing it.
***
Nieves: Alt Folk From Scotland
Nieves is an indie/alt folk duo based in Glasgow, Scotland. The lads make incredibly warm and affecting alt folk that comes on likely a less miserable version of Frightened Rabbit, all performed in an irresistible Scottish accent.
Have a listen to 'Winter' and 'Symmetry' from their debut EP which is available now.
 ***
Draag: 'Lavender Hole'
Los Angeles-based indie pop shoegaze outfit Draag have announced their latest EP 'Tracii Lordz' to be released shortly.
Draag started in the fall of 2013 as the solo recording project of Adrian Acosta who has since acquired four additional members.
Listen to EP track 'Lavender Hole,' a gorgeous, washed out, fuzzy wonder referencing the likes of my bloody valentine, The Pains of Being Pure at Heart, Primal Scream, The Jesus and Mary Chain and Ride.
 ***
Spotify Playlist
Soundcloud Playlist