Dallas voters have overwhelmingly approved City Charter language adding nondiscrimination protections for LGBT city employees.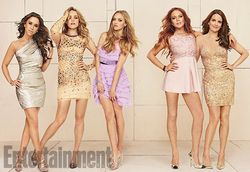 Tina Fey, Lindsay Lohan, Rachel McAdams, Lacey Chabert and Amanda Seyfried reunite and share Mean Girls stories for Entertainment Weekly's new issue. 

 Mark Grisanti, the last remaining NY GOP state senator who voted for marriage equality in 2011, has been defeated. 

 Star Wars: Episode VII gets an official title. 

 Is the LGBT movment's message of "tolerance" too anemic to bring about genuine equality? 

 AC/DC drummer Phil Rudd has been charged with attempting to have two men killed. The names of the men Rudd allegedly wanted killed have not been released.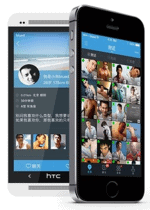 Korean university tells job applicants "Drinking, smoking and homosexuality are not allowed"

 The Daily Beast takes a look at how the hook-up app 'Blued' is opening the door for China to begin acknowledging its gay community (an estimated 70 million people).

 Who might be Jennifer Lawrence's red carpet date at the Hunger Games: Mockingjay Part 1 premiere?  

 NBC News midterm voter exit poll: 48% support legalizing same-sex marriage, 48% opposed. 

 Channing Tatum shares stripper stories. 

 Glamour magazine picks Laverne Cox as their "Woman of the Year."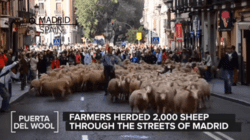 Farmers in Spain herded their sheep through the streets of Madrid earlier this week to protest the urban sprawl that threatens grazing and migration lands.

 The SEAL Team Six member who claims to have personally killed Osama bin Laden has been publicly identified. 

 The Catholic Church of Chicago has released internal files on 36 priests accused of sexually abusing children. Other documents released reveal how the diocese attempted to cover up the abuse by moving predator priests to new parishes. 

 The Washington Post has put together a gay weed map.