Anti-gay evangelist Scott Lively declares "victory" against Baal for his 19,192 votes for Massachusetts governor in last week's election.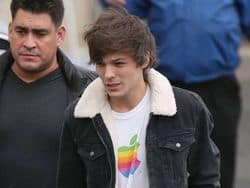 One Direction's Louis Tomlinson photographed sporting a rainbow Apple logo. Could he be showing his support for newly out CEO Tim Cook? 

 The Cranberries lead singer Dolores O'Riordan was taken into police custody in Ireland earlier today after allegedly going bonkers on a flight and attacking a flight attendant and police officer.

 The Fairfax County School Board has approved a new nondiscrimination policy that for the first time protects gay students and staff. 

 James Franco reviews Jake Gyllenhaal's Nightcrawler in typical James Franco fashion. 

 Outgoing Hawaii governor is set to receive an award from the Equality Hawaii Foundation for his work helping to bring gay marriage to the Aloha State.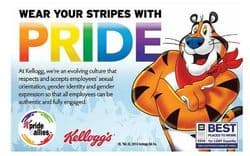 Kellogg's is taking some right-wing heat for sponsoring the Atlanta Gay Pride March last month. 

 24-year-old Mr. Gay India star Sushant Divgikar has been eliminated from the country's celebrity reality series Big Boss 8…apparently because he wasn't creating enough drama on the show.  

 Nate Samek recalls his last moment with fiance Steven Moore, the former Executive Director of National Gay Pilots Association who died in a plane crash October 28. 

 Al Jazeera America takes an in-depth look at Haiti's fight for gay rights.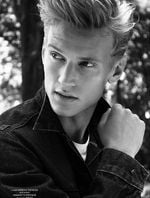 Male model Monday: Alexander Johansson.

 George Takei and Marvel Entertainment were honored by The Los Angeles LGBT Center at a gala over the weekend. 

 Gay Olympian Caitlin Cahow talks Sochi Olympics and why she decided to speak out against Russia's anti-gay propaganda ban. "To have a shroud of hatred hang over something like that was unacceptable to me," she said. 

 Harry Styles says he's a-ok with Taylor Swift writing songs about him and their relationship. 

 Beyonce has 99 problems but her ass ain't one.