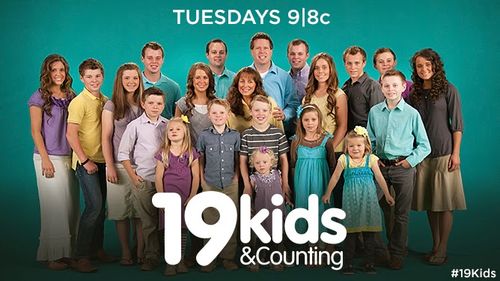 A change.org petition asking The Learning Channel to cancel 19 Kids and Counting over the Duggars' "LGBT fear mongering" has caught fire on the internet and amassed over 100,000 signatures. 
The letter states:
End LGBTQ fear mongering by the Duggars. The Duggars have been using their fame to promote discrimination, hate, and fear-mongering against gays and transgendered people. You need to take a stand on the side of justice and cancel their show.
Among the listed anti-LGBT actions on the part of the Duggar clan:
Matriarch Michelle Duggar's Fayetteville robocall warning residents that the city's proposed LGBT non-discrimination ordinance would enable "males with past child predator convictions that claim they are female to have a legal right to enter private areas that are reserved for women and girls."
Josh Duggar, the oldest son, taking a job with the hate group Family Research Council. In this role, Duggar has peddled lies and misinformation about the LGBT community, including an appearance outside the Arkansas Supreme Court this morning to warn the crowd that the gays are "taking away your right to speak"
The Duggars also made headlines last week after issuing a kissing challenge on Facebook and then deleting any pictures of gay couples locking lips.
Read the petition here.