Two publications released yesterday report that LGBT people in Iraq are experiencing levels of persecution that puts many at imminent risk of death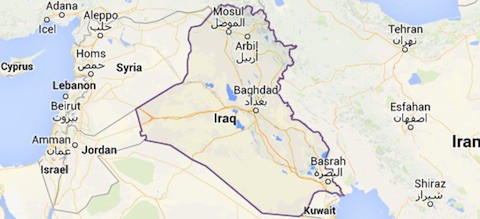 Two publications released yesterday report that LGBT people in Iraq are experiencing levels of persecution that puts many at imminent risk of death, reports the Washington Blade.

The reports by the International Gay and Lesbian Human Rights Commission (IGLHRC), international women's human rights group MADRE and the Organization of Women's Freedom in Iraq (OWFI) show that while the conflict in Iraq has placed hundreds of thousands of citizens at risk of serious human rights abuses, LGBT individuals continue to be among the least protected of all groups.
A briefing paper entitled When Coming Out is a Death Sentence, documents violence and serious human rights abuses against LGBT individuals perpetrated by relatives, tribal factions and Islamist militias and vigilantes.
The briefing concludes that LGBT Iraqis are among the least protected groups in terms of the escalating threats to safety because their persecutors range widely across society-at-large; they have little to no protection from family, community or government; their physical appearance may put them at risk in public; they face hostility in refugee circumstances; and their movement has been curtailed by the conflict.

Though little concrete information is known about the situation for LGBT people in the areas controlled by ISIS, it is known that the group prescribes death for individuals engaged in same-sex activities.
Jessica Stern, executive director of IGLHRC, said:
"LGBT Iraqis are in a desperate situation that demands action. Many Iraqis face violence and serious human rights abuses but LGBT Iraqis, reviled across large segments of society, have none of the protection that can come from families, tribes and the community-at-large. Now, many LGBT Iraqis literally must hide to protect themselves. Exposure can mean death in the chaos of present-day Iraq."
Yifat Susskind, executive director of MADRE, added:
"Human rights advocates, in Iraq and across the world, are banding together to sound the alarm. Respect for all human rights, indivisible and universal, demands that we stand up for LGBT people who are in grave danger now. This struggle, to defend all who are targeted for their gender and sexuality, is central to securing human rights for all people."
IGLHRC, MADRE and OWFI have made recommendations for how foreign embassies, relief organizations, donor countries and others can protect lives.
These recommendations include:
Pushing the Iraqi government to lift the prohibition on civil society organizations operating shelters for those fleeing violence and increase resettlement spaces for LGBT individuals.
Expediting appeals for gay and transgender people who want to leave the country.

Monitoring reports of ongoing violence against gay Iraqis with the goal of urgently expanding protections.

Holding militias accountable for harassment and abuse of individuals because of their sexual orientation or gender identity.