Reports are coming in that President Obama will sign an exectuive order as early as next week that would protect up to 5 million undocument immigrants from the threat of deportation and provide many with work permits. 
Citing an unnamed administration official, The New York Times writes: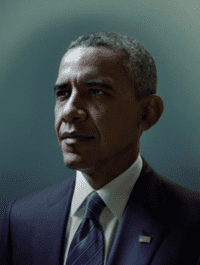 Asserting his authority as president to enforce the nation's laws with discretion, Mr. Obama intends to order changes that will significantly refocus the activities of the government's 12,000 immigration agents. One key piece of the order, officials said, will allow many parents of children who are American citizens or legal residents to obtain legal work documents and no longer worry about being discovered, separated from their families and sent away. […]
Mr. Obama's actions will also expand opportunities for immigrants who have high-tech skills, shift extra security resources to the nation's southern border, revamp a controversial immigration enforcement program called Secure Communities, and provide clearer guidance to the agencies that enforce immigration laws about who should be a low priority for deportation, especially those with strong family ties and no serious criminal history.
Citing the political volatility of such an executive order, The Washington Post adds: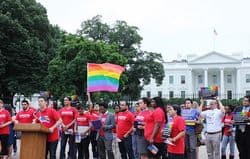 Republicans have made very clear if Obama goes forward, it would be the equivalent of giving the middle finger to their incoming majority — and, by extension, the American public that helped the GOP gain seats in the House and Senate. At a new conference held the day after last week's election, incoming Senate Majority Leader Mitch McConnell (Ky.) compared Obama signing an executive order on immigration to "waving a red flag in front of a bull." Speaker John A. Boehner (Ohio) said Obama will "burn himself" if he moves forward, and, on Thursday, promised to fight the move.