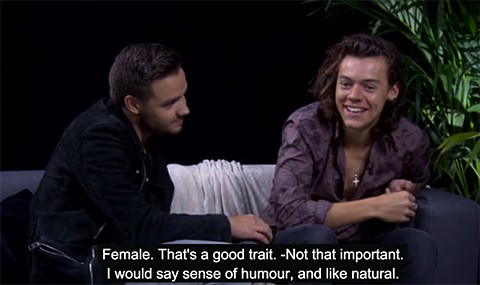 Last week, we told you about an interview One Direction-er Harry Styles did in which he stated that gender is "not that important" when it comes to his significant others. This set off speculation as to whether Harry is bisexual. In response to that speculation, vlogger James Hill posted a video to YouTube asking, "Why do we care if Harry Styles is gay?"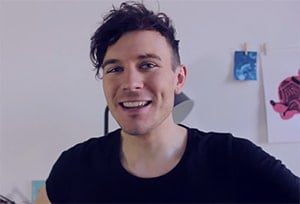 In the video, Hill comments, "It seems as though sexuality is still a big source of anxiety in this country and the main focus of it seems to be about that question, 'Is somebody gay?'…Somebody's sexuality is a very small part of what makes a person a person…The only way we will know if Harry Styles is gay, straight, bisexual, asexual is if he says so. And does it really matter anyway?"
Hill later spoke to BuzzFeed about the video and stated that his argument isn't so much about the politics of public figures coming out:
Some of the responses have been "yeah but if Harry Styles did come out he would be a really strong role model for the community" which I totally, totally agree with. My point is more the media handles it isn't really helpful."
It's not my intention with the video to undermine anyone's experience or to devalue how hard it is to come out, that's not the point I'm trying to make. It's kind of society as a whole that needs to give less of a shit, so that people aren't scared. There's still so much fear about coming out and being feared and being gossiped about.
Watch Hill's video, AFTER THE JUMP… and let us know what you think about the speculation over Styles' sexuality.