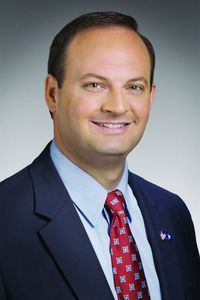 Following Federal Judge Richard Mark Gergel's ruling striking down South Carolina's ban on same-sex marriage today, the state's Attorney General Alan Wilson announced he will appeal Gergel's ruling "immediately", well ahead of the November 20 deadline Gergel set for the state. The appeal will be filed with the U.S. 4th Circuit Court of Appeals which has previously struck down bans on same-sex marriage. However, in his announcement, Wilson made sure to reference the 6th Circuit's recent decision against gay marriage and insists that marriage laws are unique enough in South Carolina as to warrant "their day in court." WCSC reports:
"Today's ruling comes as no surprise and does not change the constitutional obligation of this Office to defend South Carolina law," Wilson said in a statement released Wednesday afternoon. 
Wilson cites the Sixth Circuit Court of Appeals recent upholding of "traditional" marriage as a reason for the U.S. Supreme Court to step in to resolve the matter.
The attorney general said South Carolina's laws on marriage are unlike those in any other states, and therefore "should have their day in court at the highest appropriate level."
Wilson's move does not come as a surprise given his history of adamantly advocating for the state's gay marriage ban.