The White House's new LGBT Community Liaison, Aditi Hardikar, started her new role on Monday as the White House's Associate Director of Public Engagement in the Office of Public Engagement reports The American Bazaar Online.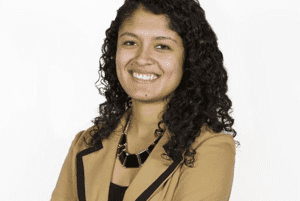 Hardikar, a University of Michigan graduate where she earned her B.A. in economic and political science, also serves as liaison to the Asia-American and Pacific Islander community. Hardikar replaces outgoing Gautam Raghavan, who is retiring from the position. 
Said Raghavan of Hardikar:
"Aditi has served President Obama for many years, including on his 2012 campaign and at the DNC, with distinction, integrity and grace."
"She will bring fresh energy and perspective to the position and its portfolio. I also think it's worth noting that she will be the first woman of colour to serve as the White House LGBT Liaison — reflecting the talent and diversity of the LGBT movement as well as this President's Administration."
Hardikar's credentials include working as the LGBT finance director for the Presidential Inaugural Committee in 2013, executing events and organizing progressive young Americans for the Campus Progress team at the Center for American Progress, serving as deputy director of LGBT Voter Outreach and LGBT Finance for the 2012 Obama-Biden Presidential Campaign reports The Washington Blade.
Stephen Peters, spokesperson for the Human Rights Campaign, said his organization is keen to collaborate with Hardikar on equality issues.
Said Peters:
"Aditi Hardikar has already been a tremendous advocate for our community in her work with the Democratic National Committee. We are thrilled she will be joining the White House team and look forward to working with her on important issues in our ongoing fight for full equality."