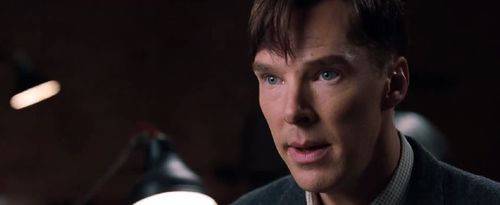 During World War II, Alan Turing, who is known as the father of modern computing, devised the Turing Bombe, a codebreaking device that was used to decipher the Nazi enigma codes, up to 3,000 messages per day. He was also gay, and two years after being convicted of "gross indecency" for being homosexual and sentenced to undergo chemical castration, he killed himself with a cyanide-laced apple.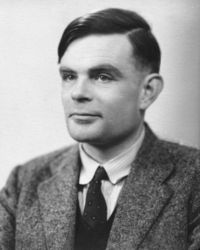 The Imitation Game, the upcoming biopic starring Benedict Cumberbatch as the gay codebreaker, has faced criticism lately for what could arguably be considered a "castration" of a different sort – the lack of any scene depicting Turing being sexually intimate with another man. 
The Sunday Times reports that there was a sex scene involving Turing and another man present in early drafts of the script, but it was cut out of the final film version – which, according to Turing biographer Andrew Hodges, over-emphasizes Turing's relationship with colleague Joan Clarke (played by Keira Knightley).
In an interview with The Telegraph, Cumberbatch defended the film against such criticism, saying:
'For me there's explicit love in the film, and the fact of his sexuality being homosexual doesn't make any difference. If it would have added to the film, we'd have done it. I'd have no qualms about filming those scenes, expressing that side of a character's relationship to his body. It's partly to do with the logical loop of the film, the poetical loop. It's about what's not seen, it's about secrets, what's repressed – and his sexuality was. This is a man who's never going to be allowed to love, and that's really his tragedy and the tragedy of the film.'
Last month, Cumberbatch spoke about how an explicit gay sex scene would have taken away from the film's "subtle storytelling."
Audiences will have to wait till November 28 to decide for themselves if the lack of such a scene helped or hurt the overall film.