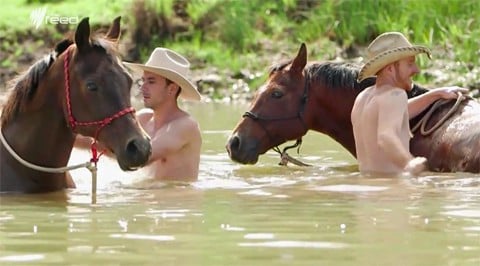 Dan and Miki are a gay cowboy couple living in ranching in North Queensland, Australia recently profiled by that country's SBS2 network.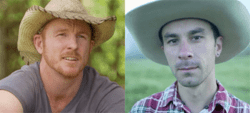 Dan lived in the city for a while trying to conform to the stereotype of what he thought a gay person was. Miki met Dan on a trip to see the country, and after getting to know one another, settled down on their farm.
The couple wakes up before sunrise to roosters, kookaburras, and curtains of mist. They feed the chickens, cows, and horses,  protect their animals from heavy storms that come over the mountains, and often find themselves covered in animal sh-t at the end of the day. And like every other couple, they bicker, fight, and make up.
It's pretty much everything that Jack Twist wanted with Ennis del Mar, but this time nobody had to quit anyone.
Check out their beautiful, bucolic story: