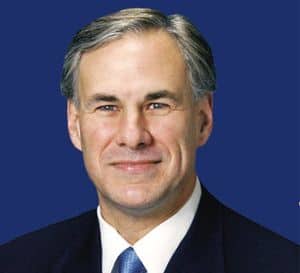 Texas Attorney General Greg Abbott (right) implored a federal judge Tuesday not to lift his stay of a February ruling striking down the state's marriage bans. 
However, experts said they believe it's likely U.S. District Judge Orlando L. Garcia will lift the stay. It's unclear, though, whether such a decision would allow marriages to begin immediately in the Lone Star State. 
On Monday, attorneys for two same-sex couples filed a motion asking Garcia to lift the stay, which he put in place pending the state's appeal of his decision in DeLeon v. Perry. 
Abbott filed his response to the motion Tuesday. 
"The judge could decide something very soon," said Neel Lane of Akin Gump in San Antonio, which is representing the same-sex couples. "I think there's a good chance he'll lift the stay." 
Ken Upton, Dallas-based senior counsel for Lambda Legal, agreed. 
"Garcia will probably grant it," said Upton, who's not involved in the case. "It's a good motion." 
Abbott's office didn't immediately respond to a request for comment. 
Both Lane and Upton said if Garcia lifts the stay, it's possible he would allow time for Abbott to appeal the decision to the 5th U.S. Circuit Court before it takes effect. But if Garcia decides to make the decision effective immediately, same-sex couples could begin applying for marriage licenses.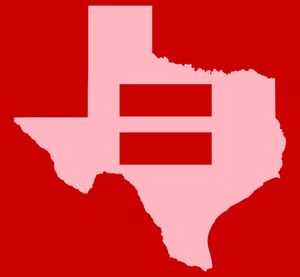 Texas has a 72-hour waiting period before marriages can occur, but the waiting period can be waived by any judge. 
In asking Garcia to lift the stay, attorneys for the couples argued that the basis for it is no longer valid, since the U.S. Supreme Court has declined to review rulings striking down marriages bans from four federal appeals courts. 
But in his response, Abbott argued that the plaintiffs "misread the Supreme Court tea leaves" — arguing that the high court has never stopped a state from enforcing a marriage ban before the issue was considered by an appeals court. 
In their motion, the plaintiffs' attorneys said the stay should be lifted because, for example, one of them is pregnant and if something were to happen to her before their marriage is recognized, it could affect her partner's legal rights to care for the child. But Abbott callously rejected that argument. 
"These alleged harms are speculative; they are contingent on death or incapacity of one of the parties, but the plaintiffs do not allege any threat or expectation that these potential tragedies will befall them," Abbott wrote.
If Garcia lifts the stay, Abbott could appeal the decision to the 5th Circuit, where a three-judge panel would have to decide whether to allow same-sex marriages in Texas pending oral arguments in the case on Jan. 9. 
"You don't get a stay unless the court concludes there's a likelihood you'll prevail," Lane said. 
If the 5th Circuit were to impose a stay, Lane said he would consider appealing that decision to the U.S. Supreme Court. 
"That's several steps down the road," he said. 
Texas is one of 15 states where same-sex couples cannot marry. The Lone Star State is home to 46,401 same-sex couples, according to the Williams Institute, more than any state except California or New York. 
Also Tuesday, a federal judge struck down Mississippi's marriage ban, but stayed the decision for 14 days to allow the state to appeal to the 5th Circuit.  
Read the state of Texas' motion asking Garcia not to lift the stay, AFTER THE JUMP …