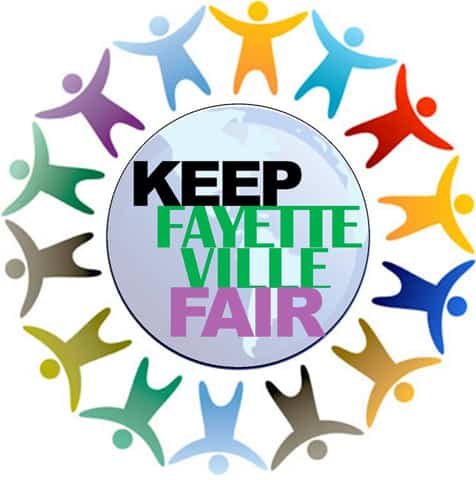 Opponents of an LGBT equal rights ordinance in Fayetteville, Arkansas, are attempting to link the law to Terry Bean, the co-founder of the Human Rights Campaign who was arrested last month on charges of sexual abuse of a minor. 
Voters in Fayetteville will decide today whether to repeal Ordinance 119, which the City Council passed 6-2 in August following more than 10 hours of debate. 
During a meeting at the Fayetteville Prayer Room on Sunday, a speaker opposed to the ordinance claimed it wasn't conceived locally. 
"The law was conceived in the mind of a man named Terry Bean, who lives in Portland, Oregon, and he started these kinds of laws in 1978, and he's been crafting and perfecting it over the years," the speaker said. 
But it's not just religious leaders at prayer meetings who are pushing the ridiculous Terry Bean narrative. Republican state Sen. Bart Hester made similar comments on Sunday on KFSM-TV, where he debated the ordinance with Fayetteville Alderman Matthew Petty. Here's a transcript: 
Bart Hester: It think what's interesting about this is that Alderman Petty got this ordinance from a Washington D.C. firm called the Human Rights Coalition [sic]. And the founder of the Human Rights Coalition is currently facing charges for sodomizing and raping a 15-year-old boy. That's the foundation of this bill, it is not American, and we won't stand for it in Arkansas.

Matthew Petty: That's not true, either. I've never met – what was his name?

Larry Henry: Terry Bean?

Matthew Petty: Yes, Terry Bean. I've never met him and had never even heard of him until this was brought up by the opposition last week.

Bart Hester: He's the founder of the people that wrote your bill.

Matthew Petty: They didn't write the bill, first off. All they did was provide a couple of copies of ordinances from other cities that had passed similar things. We wrote the bill at the city attorney's office. It took us four weeks to do it, and by the way, I've been considering this since 2009 and that's going on six years ago. So this has been a long time in the making. This is a local bill from local people. We've had $37,000 worth of donations from Arkansans – most of those from Fayetteville – and the same goes with volunteer hours. This is a local campaign that was started by locals, and it's going to be finished by locals. And that's the end of the story on that I think.
Sen. Hester previously threatened to cut funding for the University of Arkansas after the school's chancellor made comments in support of the equal rights ordinance. Interestingly, the university has canceled a shuttle bus that was planned to take students to the pollls today, a decision which The Arkansas Times links to opposition to the equal rights ordinance among legislators like Hester: 
The administration will not risk riling the legislators further. It knows that legislators know that college students are less likely to favor legal discrimination against gay people. They don't want to help them vote. The UA bosses know who butter their bread (though you'd think student tuition and fees counted, too.)
Watch video of the comments by the speaker at the Fayetteville Prayer Room and Hester, AFTER THE JUMP…