NEW MUSIC: Naomi Pilgrim, Son Joan, Static Waves 3, Ummagma, Pretty Sad, R I T U A L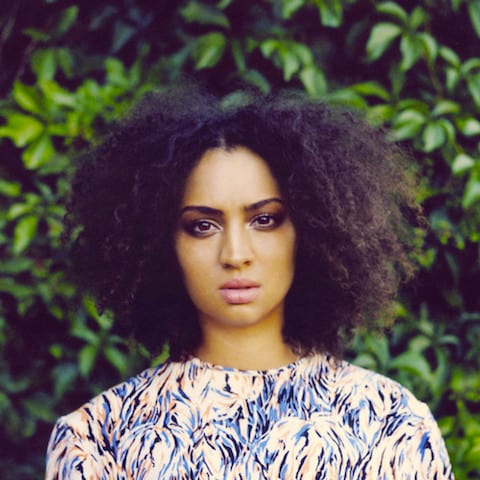 New Music is brought to you weekly by Deadly Music!, which covers mostly indie/alternative music as well as electronica, ambient/modern classical, pop and anything really, really good.
Most tracks are available on a Soundcloud playlist, some of them on a Spotify playlist….both of which are embedded at the end of this post.
Enjoy!
***
Naomi Pilgrim: "It's All Good"
Naomi Pilgrim is one of the biggest breakout European electro pop artists of 2014.
Born in Barbados and raised in Sweden, she's dropped a few singles and EPs this year including debut gem and one of our favourite songs of the year "No Gun."
Going for the 80s europop revival via more restrained R&B, Naomi's last video for "It's All Good" sees her "waking up alone in the desert with a retro DeLorean conveniently parked nearby. She proceeds to burn down a desert road, passing by a series of men digging ditches and hapless skateboarders."
As you do.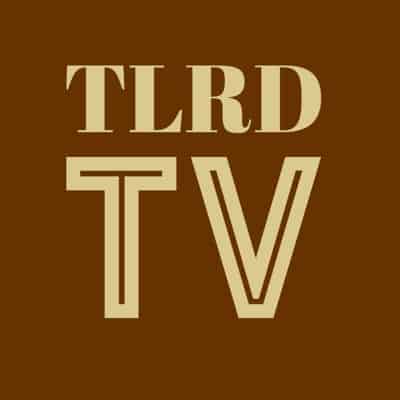 ***
Son Joan: "Sucker Punch"
Son Joan is a one-man act from Hampshire in the UK.
A label-mate of Hannah Lou Clark who we covered last week, Hannah collaborated with Son Joan on "Sucker Punch," which is down and dirty old-school indie rock for fans of Simple Kid, Jamie T, early Primal Scream and The Rolling Stones.
"Sucker Punch" is taken from Son Joan's debut EP Menagerie Melodies which is set to be released soon.
***
Listen to new tracks by Lillies On Mars, Ummagma, Pretty Sad and R I T U A L, AFTER THE JUMP… 
Sainte Marie Records: Static Waves 3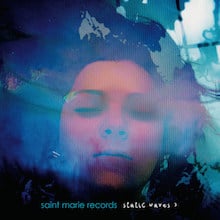 Sainte Marie Records is a label based in Texas that focuses mostly on dreampop and shoegaze music.
A perfectly curated label, the most high profile release this year was probably When Shapes of Spilt Blood Spelt Love by The History of Colour TV.
For the third year in a row, Sainte Marie is releasing an end-of-year compilation.
A must-have for fans of dreampop, shoegaze, indie fuzz and indie pop, Static Waves 3 is available on Spotify and to buy as a 3-CD set / download for only $9.99.
Have a listen to an inspired cover of Slowdive's "Crazy For You" by Lillies on Mars, one of the 42 tracks on the album.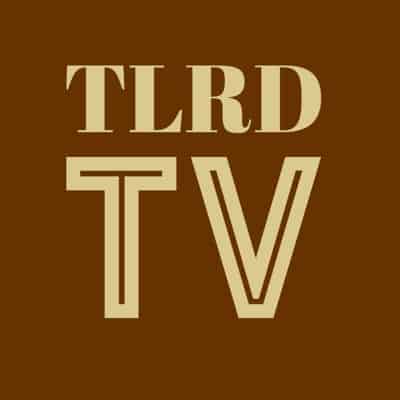 ***
Ummagma: "Kiev"
Sticking with the dreampop theme, Ummagma is a duo from Canada/Ukraine who've been busy over the last couple of years with a number of new releases and remix albums.
Dreampop in the classic mode, Ummagma will appeal to fans of mid- to late-career Cocteau Twins, Stereolab, Curve, Broadcast and Dubstar.
Have a listen to "Kiev" taken from the 2012 album Antigravity along with a cut from a recently released 10-track remix album.
Kiev Remixes is available on Amazon, Spotify and iTunes.
*** 
Pretty Sad: "Wish You Knew"
Continuing the theme, Pretty Sad is an indie pop / dreampop / twee pop act based in the UK and Denmark.
Just released via Shelf life is the their self-titled three-track EP.
Have a listen to EP track "Wish You Knew" which will appeal to fans of acts like The Cure and The Pains of Being Pure At Heart as well as twee 90s acts like Belle & Sebastian, the recently reformed Ride and Sister Vanilla.
***
R I T U A L: "Amnesia"
Finally for this week, London-based R I T U A L have just dropped "Amnesia," the final track from the EP The Fall.
A minimalistic haunting electro / piano-based downtempo R&B piece, "Amnesia" is bolstered by outstanding vocals and a verse from U.S. rapper Chester Watson.
RIYL: Halls, James Blake
 ***
Soundcloud Playlist
Spotify Playlist