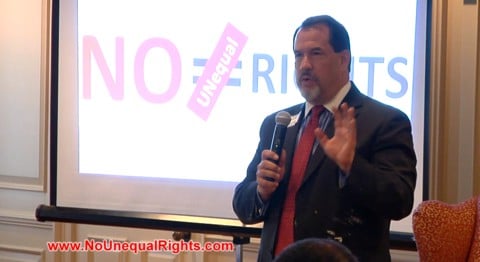 The anti-gay group that led a botched petition drive against Houston's Equal Rights Ordinance now plans a similar effort in Plano, Texas — where the City Council passed LGBT protections this week. 
The Houston Pastor Council's petition to repeal the Houston ordinance was rejected by the city due to invalid signatures, prompting a lawsuit. 
Plano is more than 250 miles from Houston, but that's not stopping the Pastor Council, according to Houston Public Media:  
Director Dave Welch (above) says the group will work with pastors in the area to try to repeal the ordinance. He says law places unnecessary restrictions on businesses.

"There's no evidence of any discrimination at all," Welch says. "These categories are vague and undefined and place criminal penalties on something [businesses] can't even defend themselves over." … 
The Pastor Council plans to place a referendum on the ballot to overturn Plano's new law. A similar move in Houston has led to an ongoing legal battle over the Equal Rights Ordinance, which has yet to be enforced. 
To put the Plano ordinance on the ballot, the group would need to gather approximately 3,800 signatures before Jan. 17, city spokesman Scott Stoler told Towleroad. 
"We have not heard anything specific about an organized effort to repeal the ordinance," Stoler said Friday.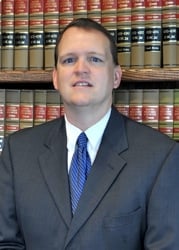 Meanwhile, state legislators have introduced
"license to discriminate" bills
to undermine local nondiscrimination ordinances in Texas, and the anti-gay
Liberty Institute
, based in Plano, reportedly is trolling for plaintiffs to challenge the ordinance. 
The Liberty Institute's Jeff Mateer (right) appeared on the Family Research Council's Washington Watch radio program on Friday. 
"In order to bring a legal challenge, you need a plaintiff, and so we're looking for people who are impacted by it," Mateer said. "And these would be, for instance, small business, folks who are bakers and photographers and florists, who this law now tells them you have to violate your religious beliefs. If someone wants to have a same-sex commitment ceremony in your facility, then the law says you're compelled to host them, you're compelled to bake their cake, you're compelled to provide their flowers, you're compelled to be their photographer." 
Note that the FRC and other hate groups are still referring to the Plano law as a "Bathroom Ordinance," even though it specifically exempts restrooms and similar facilities from its public accommodations provision. 
The restroom exemption has drawn criticism from transgender advocates, so it'll be interesting to see whether LGBT groups can unite in defense of the ordinance given its obvious flaws. 
In any case, Stoler also confirmed that the city will begin offering benefits to the same-sex partners of employees in January. In fact, Plano has even put together an informational video about the benefits. Watch it and weep below, Houston Pastor Council and Liberty Institute.
Also, listen to Mateer's interview with FRC, and watch his nauseating testimony against the ordinance, AFTER THE JUMP …