Six weeks after coming out publicly, Apple CEO Tim Cook has made a "substantial" contribution to a campaign aimed at bringing LGBT equality to his home state of Alabama.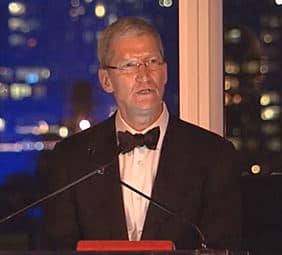 The Human Rights Campaign announced Cook's contribution Thursday to its Project One America, an $8.5 million, three-year effort targeting Alabama, Arkansas and Mississippi. Cook grew up in South Alabama and attended Auburn University. 
The Associated Press reports: 
The amount of Cook's contribution to the Washington-based Human Rights Campaign wasn't disclosed, but the advocacy organization called it "substantial." … 

The campaign includes advertising on TV and elsewhere, direct-mail fliers and staff members hired in each state.

"We hope Tim Cook's substantial personal investment inspires others to support this vital and historic project," Jason Rahlan, a spokesman for Human Rights Campaign, said in an email.
President Chad Griffin wrote on HRC's blog: 
When Tim first learned about HRC's Project One America – our bold, comprehensive campaign to dramatically advance equality for LGBT Americans in Alabama, Arkansas and Mississippi – he said, "I'm in." Thanks to his generous personal financial investment in the program, together we will move the needle forward at the local and state level, tearing down misperceptions and providing concrete protections for those who need it most.
Shortly before coming out, Cook delivered a speech in Montgomery in which he said Alabama was moving "too slow on equality for the LGBT community." The state's only openly gay lawmaker recently announced she plans to name a nondiscrimination bill after Cook in the upcoming legislative session. 
Cook, who heads the world's largest corporation, is the only openly gay CEO of a Fortune 500 company.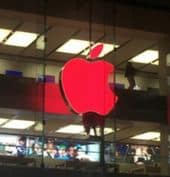 In related news, Cook announced in an email to employees that Apple's Product (RED) holiday campaign raised over $20 million for AIDS research, Business Insider reports: 
"I'm thrilled to announce that our total donation for this quarter will be more than $20 million — our biggest ever — bringing the total amount Apple has raised for (PRODUCT) RED to over $100 million. The money we've raised is saving lives and bringing hope to people in need. It's a cause we can all be proud to support," Cook wrote. 
Watch a video for HRC's Project America campaign in Alabama, AFTER THE JUMP…