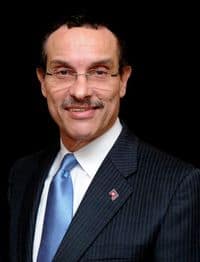 Washington D.C. Mayor Vincent Gray today signed into law a bill protecting LGBT youth from the dangerous and discredited practice of conversion therapy.
D.C. is now the third jurisdiction to ban the harmful practice following California and New Jersey. 
NCLR reacts via statement:
"This law ensures that mental health practitioners can no longer abuse their power to harm young people and families by propagating the dangerous lie that there is something wrong with being LGBT or that therapy can change their core sexual orientation or gender identity," said National Center for Lesbian Rights Staff Attorney and #BornPerfect Campaign Coordinator Samantha Ames. "By signing this bill into law, Mayor Gray has taken an important step to protect the health and safety of LGBT youth and to prevent unscrupulous therapists from preying on vulnerable families." 
The National Center for Lesbian Rights has been a leader in the movement to protect youth and their families from these dangerous practices and helped pass legislation in California and New Jersey. Earlier this year, NCLR launched its #BornPerfect campaign to end conversion therapy across the country over the next five years by passing laws, fighting in courtrooms, and raising awareness about the serious harms caused by attempts to change a young person's sexual orientation or gender identity.
FRC hate leader Tony Perkins attempted to derail passage of the bill earlier this month by claiming it would open "a frightening chapter in the liberal recruiting of LGBTs".