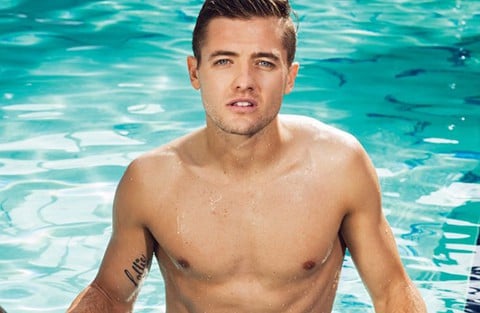 Earlier this year, we told you about the new sitcom, Men In Shorts, based on out gay soccer player Robbie Rogers' life that was acquired by ABC. In a new interview with Attitude Magazine, Rogers opens up about the evolution of the show and who he wants to play his character:
What can you tell us about Men In Shorts, the TV series inspired by your story?
"I was approached with this idea about doing a show about a gay athlete who comes out and we were talking about my experiences, funny stuff like jokes I had to make in the showers to break the ice, talking about dating for the first time, all these different 'first times' and how awkward they were, and we just laughed, so it progressed into this comedy about this guy who comes out as gay – a total fish out of water – and he's expected to have all these answers for little Tommy in Thailand who's thinking of coming out, and he has no idea what it's like in a gay bar because he's never been to one. It's inspired by parts of my life but the family is different, a lot of things are very different and it's exaggerated for comedy. We want to teach people through laughter and play with stereotypes."
Who would you like to see playing you?
"It's gotta be someone funny, someone who doesn't care and someone very masculine; someone you wanna grab a beer with. In a perfect world – he obviously wouldn't do this and I don't think I'm anything like him – but someone like Chris Pratt. You know, someone hilarious, good looking but not super fit, you know what I mean? So it looks like he doesn't go to the gym kind of thing…"
Chris Pratt goes to the gym!
"Haha! Yeah, now he does!"
Rogers also shared that he has been in touch with the West Virginia high school goalie who came out last week at his prom, inspired in large part by reading Rogers' memoir Coming Out to Play:
"It's such an amazing story, and that kind of story reaches so many other kids. It was never my intention for someone to read my book and it make them want to come out. Well, I mean, that is the point of it, but I didn't think it was going to happen, so I'm happy that it's happening so quickly."
Check out one more snap of Rogers poolside, AFTER THE JUMP…
And read the full interview over at Attitude HERE. 
(Photos via Attitude)