NEW MUSIC: Bent Cousin, Real Lies, Andrew Keoghan, Young Romance, The Virgance, Lost Cassettes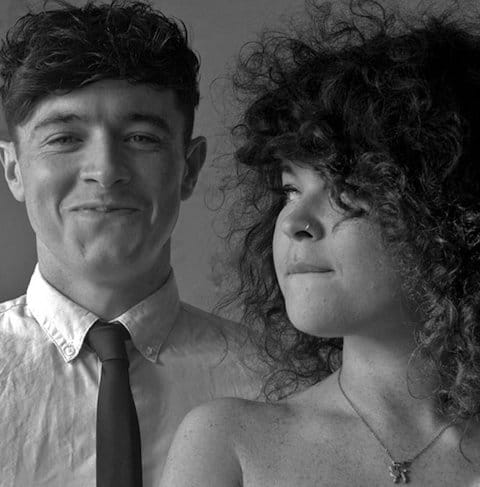 New Music is brought to you weekly by Deadly Music!, which covers mostly indie/alternative music as well as electronica, ambient/modern classical, pop and anything really, really good.
Most tracks are available on a Soundcloud playlist, some of them on a Spotify playlist….both of which are embedded at the end of this post.
Enjoy!
***
Bent Cousin: "Perfect Summer"
We've covered English pop act Bent Cousin (above) before but the twins from Brighton, England never ever fail in their quest to make classic boy-girl indie pop.
A hallmark of the twin brother-sister act is breezy pop accompanied by perfect harmonies and generally clever and often biting lyrics referencing pop culture – see for example their brilliant track "Spice Girls."
Nothing if not prolific, their latest release is a collaboration with English solo act Guiville.  Complete with sha-la-las and a wall of sound wash, it's perfect end of year pop.
 ***
Real Lies: "World Peace"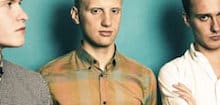 Real Lies is a trio from London, England working hard to recreate the euphoric sound of the Manchester 90s sound.
Coming on like early 90s New Order via the "baggy" excess of The Stone Roses, if you close your eyes (and you're old enough) "World Peace" will instantly transport you back to the glorious world of The Hacienda before obnoxious EDM took over.
Have a listen to "Real Lies" and last year's "Deeper."
For fans of: New Order, Delphic, Pet Shop Boys, The Beloved.
*** 
Listen to new tracks by Andrew Keoghan, Young Romance, The Virgance and Lost Cassettes, AFTER THE JUMP…
Andrew Keoghan: "Better Company"
Andrew Keoghan is a singer-songwriter from New Zealand currently based in Brooklyn.
His 2011 debut album Arctic Tales Divide was nominated for the Taite Prize and named The New Zealand Herald's Top Local Album that year.
"Better Company" is the breezy, faintly twee indie casio pop first song taken from his forthcoming album Every Orchid Offering, a track that points in a folktronica direction for fans of Andrew Bird.
 ***
Young Romance: "Pale" / "Break My Heart By Morning"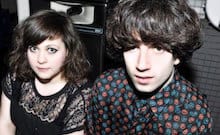 Young Romance is a new(ish) indie noise pop boy-girl duo from London, England.
After early shows supporting Mystery Jets, Slow Club and Summer Camp, 2014 saw the band release their debut 7″ "Pale" via Banquet Records.
Channeling 80s noise pop from the likes of The Primitives and The Shop Assistants, listen to two tracks from "Pale" on which vocalist Claire sounds eerily like early Kate Bush.
 ***
The Virgance – "Hiko Shrine"
The Virgance is English instrumental shoegaze solo act Nathan Smith.
Nathan has worked with producer/songwriter João Caldeira Bispo, one of the regular participants in the Deadly Music! Living Sound series.
Due for release in January, Hiko Shrine is a perfect collection of nine shimmering shoegaze / dreampop instrumentals.
 ***
Lost Cassettes: "Black Pool"
Lost Cassettes is a punk / post punk quartet from Huddersfield in the north of England.
The lads pretty much erupted back in January with What We Doing After?, a back-to-basics noisy EP referencing classic acts like Buzzcocks.
Just out is their new EP "Black Pool" which refines their sound, retaining punk elements but incorporating a degree of Arctic Monkeys and Kasabian swagger.
***
Soundcloud Playlist
Spotify Playlist